Dairy Processing Operator
Kaiwhakamahi Pūrere Hua Miraka
Alternative titles for this job
Dairy processing operators oversee the operation of equipment used to produce a wide range of dairy products such as cheese, butter, yoghurt and milk powder.   
Pay
New dairy processing operators usually earn
Senior dairy processing operators usually earn
Source: Primary ITO, 2018.
Job opportunities
Chances of getting a job as a dairy process operator are good, as it is a large occupation.
Pay
Pay for dairy processing operators varies depending on skills and experience.
Entry-level dairy processing operators earn between $50,000 and $60,000 a year.
Experienced dairy processing operators earn between $60,000 and $70,000.
Senior dairy processing operators earn between $70,000 and $80,000, or more. 
Source: Primary ITO, 2018.
(This information is a guide only. Find out more about the sources of our pay information)
What you will do
Dairy processing operators may do some or all of the following:
receive and process milk/products coming onto the site
operate equipment to make and package dairy products
take samples of, and test dairy products
clean and sterilise equipment
identify ways to improve the dairy-product-making process.
Skills and knowledge
Dairy processing operators need to have knowledge of:
milk chemistry and microbiology
how to operate dairy processing equipment
the types of dairy products they are making and the ingredients they need to use
how to properly clean equipment used
health and safety practices and regulations
food safety.
Working conditions
Dairy processing operators:
usually do shift work, which includes early mornings, nights, weekends and public holidays
usually work in dairy processing plants
may work in hot, cold or noisy conditions.
What's the job really like?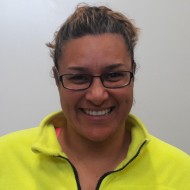 Sheree Tapara
Dairy Processing Operator
Multitasking helped Sheree secure a dairy processing operator job
Sheree Tapara moved from administrative work into dairy processing operation, and says she has never looked back.
"I'd had enough of my high pressured admin role and was looking for a job where I could spend more time with family. I happened to be driving past the plant and saw there were vacancies for dairy processing operators. The bonus was being able to work shifts of four days on and four days off."
Though administration seems far removed from her current role, Sheree thinks it was her ability to multitask, handle pressure and meet targets that got her the job.
With the capacity to make 52,000 tonnes of infant milk formula annually, Yashili is a busy factory. "You rotate through different parts of the process, weighing, measuring, adding the vitamins and minerals, and operating mixers, evaporators and pasteurisers."
There's no time for inattentiveness
It's important to be methodical and aware of what's going on, says Sheree. "You do hourly checks, and record and test to see no foreign matter gets into the milk powder."
Extra care is needed when trialling new products such as goat and sheep's milk powders. "Temperatures can spike, so you need to monitor the screens and be ready to pause the machines before the product is dumped and wasted."
Lots of scope to learn
Now in her third year at the plant, Sheree is close to completing her dairy processing certificate and is second-in-charge of a team of 16 operators. "You get trained up, and given the chance to learn skills like troubleshooting mechanical problems. I like a challenge."
Entry requirements
There are no specific requirements to become a dairy processing operator. However, a New Zealand Certificate in Dairy Processing (Level 3, 4 or 5) or a New Zealand Diploma in Dairy Processing may be useful.
It is also useful to have completed courses in any of:
engineering
food hygiene
food technology
science
project management
problem solving
leadership.
Secondary education
A minimum of four years of secondary education is recommended. Useful subjects include chemistry, maths and processing technologies. 
Personal requirements
Dairy processing operators need to be:
patient and practical
efficient and organised
accurate, with an eye for detail
able to work well in a team or alone
able to follow instructions
able to keep accurate records.
You need to be very well organised and prepared in advance. Other people rely on what you're doing and have timing requirements. So it can be a real juggling act.

---

Carl Taylor

Dairy Processing Operator
Useful experience
Useful experience for dairy processing operators includes:
manufacturing work
work on a dairy farm
laboratory work
any work involving food handling and hygiene.
Physical requirements
Dairy processing operators need to be reasonably fit, as they spend long periods on their feet and may be required to lift heavy objects.
Find out more about training
Primary ITO

0800 208020 - info@primaryito.ac.nz - www.primaryito.ac.nz
Check out related courses
What are the chances of getting a job?
Large size of dairy industry means good opportunities for dairy processing operators
Opportunities for dairy processing operators are good because the dairy industry is large and growing, with dairy products being New Zealand's largest export earner. According to a New Zealand Institute of Economic Research report, 13,000 people worked in dairy processing in New Zealand in 2017.
Primary ITO estimates that about 500 dairy processing operator job vacancies come up each year.
According to the Census, 3,078 dairy processing operators worked in New Zealand in 2018.
Range of ways to increase chances of entering dairy processing operation
You can increase your chances of getting an entry-level dairy processing operator role if you:
have previous experience or qualifications in science, food hygiene, food technology or engineering
have technical ability 
have worked as part of a team 
have problem-solving, project management or leadership experience.
Fonterra the main employer of dairy processing operators 
Fonterra is the largest employer of dairy processing operators and has 26 processing centres in New Zealand. It also employs dairy processing operators at its overseas factories in countries such as Australia, China and the United States.
Other employers of dairy processing operators include:
The Dairy Goat Co-operative
Danone
Goodman Fielder
Oceania Dairy
Open Country Dairies
Synlait
Tatua Co-operative Dairy Company
Westland Co-operative Dairy Company
Yashili New Zealand.
Some dairy processing operators work at smaller boutique factories making cheeses or ice cream, and sell their products to niche markets.
Sources
Harnden-Taylor, R, sector manager, dairy processing, Primary ITO, careers.govt.nz interview, August 2018. 
New Zealand Institute of Economic Research (NZIER), 'Dairy Trade's Economic Contribution to New Zealand', February 2017, (www.nzier.org.nz). 
Stats NZ, '2018 Census Data', 2019.
(This information is a guide only. Find out more about the sources of our job opportunities information)
Progression and specialisations
Dairy processing operators may specialise in:
running specific equipment in a dairy processing factory
making products such as butter, cheese or milk powder.
They may also progress to:
set up their own boutique factory
move into supervisory or managerial roles in dairy processing
move into other areas in dairy processing such as health and safety, project management, or logistics and warehousing.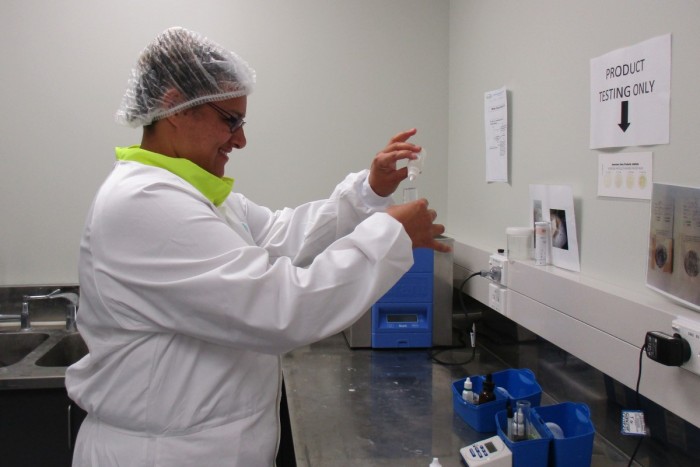 Last updated 21 April 2022