Product Assembler
Kaiwaihanga Taputapu
Alternative titles for this job
Product assemblers put together components in the production of metal products, machinery, electrical and electronic equipment, telecommunications equipment, joinery products, and other goods.
Pay
Product assemblers with up to three years' experience usually earn
Product assemblers with more than three years' experience usually earn
Job opportunities
Chances of getting work as a product assembler are poor due to declining manufacturing jobs.
Pay
Pay for product assemblers varies depending on skills and experience:
Inexperienced product assemblers usually start on the minimum wage or a little more.
Those with two to three years' experience usually earn between $33,000 and $40,000 a year.
More experienced product assemblers can earn up to $55,000 or more.
(This information is a guide only. Find out more about the sources of our pay information)
What you will do
Product assemblers may do some or all of the following:
follow assembly instructions
place parts into position and/or check that each component is in the correct place
punch or drill holes in the parts to be assembled
bolt, screw, clip or weld parts together
check the product for faults, and make modifications, if necessary
pack the finished product
service and operate computer-controlled systems that perform assembly tasks
order materials.
Skills and knowledge
Product assemblers need to have
practical skills for working with machines, and materials such as aluminium or wood
the ability to interpret technical drawings
knowledge of safety rules and procedures.
Product assemblers may also need to have some specialist skills and knowledge, depending on the industry they work in. For example, assemblers working with metals and machinery may need to know how to weld.
Working conditions
Product assemblers:
often do shift work, which may include nights and weekends
work in workshops and factories, where conditions may be noisy and greasy
may spend long periods sitting or standing.
What's the job really like?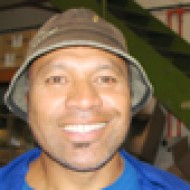 Tim Perez - Metal Goods Assembler
Tim likes putting all the pieces together
Tim Perez is a metal goods assembler for a company that makes office furniture. Sometimes he makes the components from scratch, and at other times he puts the pieces together. "I particularly enjoy it when we are working on a new design, like a chair or desk. The challenge is co-ordinating what we do on the factory floor with the designers. It is often hard work but it's good because once it's all assembled, you feel like you have really achieved something."
Switching tasks ensures variety
One person is usually in charge of each part of the job. "But just because we have our jobs set out for us doesn't mean there is no variety. If we are overloaded, others pitch in to help. Or if we feel we've had enough of a particular task, our team leader switches us to another task.
'The biggest challenge is trying to complete a job within the tight deadlines we have, without compromising on the quality. We also have to maintain precision in our measurements – just half a millimetre makes all the difference between a snug fit and something you have to bash in."
Entry requirements
There are no specific entry requirements to become a product assembler, as you gain skills on the job.
However, some employers prefer you to be working towards, or have completed a national certificate in the relevant area of manufacturing. For example, if you want to work in:
electronics you may need to have completed a National Certificate in Electronic Manufacturing through the Skills Organisation
metal goods or machinery, you may need to have completed a National Certificate in Mechanical Engineering through Competenz
aluminium joinery, you may need to have completed Level 2 or 3 national certificates in architectural aluminium joinery, available through the Joinery Industry Training Organisation and Competenz.
People aged over16 years can do an apprenticeship through the New Zealand Apprenticeships scheme.
Secondary education
There are no specific secondary educational requirements for product assemblers, but three years of secondary education is preferred. Useful subjects include maths, science, computer studies, English, and woodwork or metalwork.
For Year 11 to 13 students, the Gateway programme is a good way of gaining industry experience.
Personal requirements
Product assemblers need to be:
safety-conscious
efficient
accurate, with an eye for detail
able to follow instructions
good at problem-solving
skilled at communicating and listening
good at basic maths.
Useful experience
Useful experience for product assemblers includes:
electrical or electronics work
assembly work
work with hand tools such as soldering equipment
work with metals, glass, and machines
welding.
Physical requirements
Product assemblers need to have normal colour vision and the ability to concentrate for long periods. They should also be physically fit because sometimes they need to lift heavy loads.
Find out more about training
Competenz

0800 526 1800 - info@competenz.org.nz - www.competenz.org.nz

The Skills Organisation

0508 754 557 - http://skills.org.nz
Check out related courses
What are the chances of getting a job?
The Ministry of Business, Innovation and Employment estimates that the number of product assemblers dropped from 2,926 in March 2010 to 2,352 in March 2012.
Drop in product manufacturing causes decrease in number of product assemblers
The amount of product manufacturing done in New Zealand has been declining due to:
evolving technologies that require less labour
the high New Zealand dollar, which makes it more expensive for people overseas to buy New Zealand goods
people in New Zealand buying less expensive imported goods, instead of local goods
the 2008-2009 global recession, which meant overall spending on consumer goods fell.
As a result some product manufacturing companies have laid off staff – either because of fewer orders, or because they have outsourced work to countries where production costs are lower.
Types of employers varied
Companies that employ product assemblers may create products that range from electronic radios to wooden furniture or windows.
Some small companies have fewer than five staff, while larger companies may employ 100 or more staff.
Sources
Macbride-Stewart, J, general manager – traineeships, Competenz, Careers New Zealand interview, July 2011.
Ministry of Business, Innovation and Employment, '2003-2012 Occupation Data', (prepared for Careers New Zealand), 2012.
Petersen, R, training manager, Electrotechnology ITO (ETITO), Careers New Zealand interview, February 2010.
Stedman, S, senior team leader, Startronics NZ Ltd, Careers New Zealand interview, February 2010.
(This information is a guide only. Find out more about the sources of our job opportunities information)
Progression and specialisations
With additional training, product assemblers may progress to supervisory or managerial roles.
They may also specialise in the following roles:
Aluminium Joiner

Aluminium joiners make and install aluminium products such as doors and window frames.

Electrical and Electronic Goods Assembler

Electrical and electronic goods assemblers join parts and wires together to make electrical products and electronic equipment.

Machinery Assembler

Machinery assemblers join metal parts together to form machines.

Metal and Wooden Goods Assembler

Metal and wooden goods assemblers join parts together to make metal or wood products.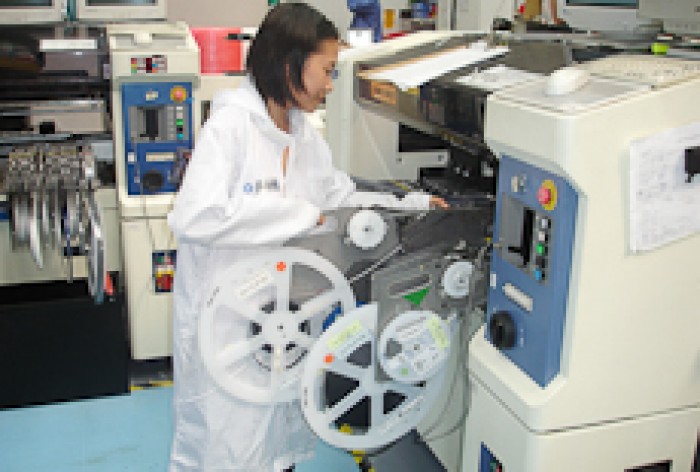 Last updated 13 April 2018