Driving Instructor
Kaiwhakaako Taraiwa Waka
Driving instructors teach people how to drive, and instruct experienced drivers how to advance their driving skills and road safety knowledge.
Pay
Driving instructors usually earn
Source: AA Driving School and NZ Institute of Driver Educators, 2018.
Job opportunities
Chances of getting a job as a driving instructor are average due to the small size of the occupation.
Pay
Pay for driving instructors varies depending on the number of clients they have and the type of driver training they provide. For example, you can earn more by teaching defensive driving courses, corporate drivers or heavy vehicle drivers.
Driving instructors usually earn between $47,000 and $80,000 a year. 
They normally charge between $55 and $75 an hour, and may do 15 to 30 one-hour lessons a week. From these charges they may need to pay fees for instructor courses, driving school contracts and vehicle leasing, and other car and business-related costs.
Some driving instructors are employed in-house by organisations with large vehicle fleets to do corporate driver training. These driving instructors usually receive a wage or salary.
Sources: AA Driving School and New Zealand Institute of Driver Educators, 2018.
(This information is a guide only. Find out more about the sources of our pay information)
What you will do
Driving instructors may do some or all of the following:
explain the basic mechanical workings of vehicles to clients
demonstrate and explain how to drive a vehicle
coach clients while they are driving
assess employee driving skills for employers
teach clients the road rules and about road safety
teach defensive driving courses
teach advanced defensive driving courses.
Driving instructors who are also qualified testing officers conduct practical driving tests.
Skills and knowledge
Driving instructors need to have:
advanced driving skills
a thorough knowledge of the Road Code
awareness of defensive driving techniques and transport regulations
good health and safety knowledge.
Those running their own business need small business skills.
Working conditions
Driving instructors usually work:
when it suits their students, often in the weekends
in their vehicle, driving school classrooms, schools and training centres
in varied conditions that can be challenging, as they work with learner drivers on public roads. 
What's the job really like?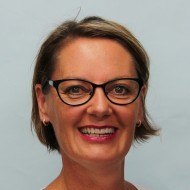 Robyn Mackie
Driving Instructor
Robyn Mackie always loved teaching and is a skilled driver. So after she was made redundant from her sales job, a career in driver training was a perfect fit.
Driving an important skill
"I had family members who shocked me that at 27 and 28 they still didn't have their driver's licence. It's important to be independent these days. I enjoyed teaching my own boys to drive and that's when I started to look into it.
"I really enjoy the one-to-one teaching and seeing students accomplish something they were actually a little scared of to start with."
Setting your own hours
"Work-life balance is something that's very important to me. Being a driving instructor allows you to choose your own hours. You really do work your own calendar and make it suit you."
A passion for teaching
"Anyone can learn the technical aspects of driving and be a great authority on road use, but the one thing that's really going to get you is if you have a passion for it or not. You need to be passionate about teaching people."
Driving instructor video
Heather talks about life as a driving instructor – 2.10 mins
My role at Transdev
is a driving instructor and assessor.

First thing in the morning I'll come
to the office pick up my
group of trainees and either head to the
park - depends where they're at - or
I'm out on the road doing our other
techniques that all need to be
incorporated into their
daily activities so they get to where we
need them to be.

The most rewarding is when my trainees
get their full
class t Full [licence] and the look on their face
is
so worth every minute of it, it's just
really cool to see them achieve their
goals.

My quirkiest memory would be - I had not
long become a driving instructor - and
unfortunately one of my trainees
turning left and out of a busy street
collected the fence
on the way past on the left-hand side.

It wasn't pretty but
we learned from it.

The benefits of
working in the transport industry are
if you like people you're going to meet
some neat people they'll say "thank you
driver:"
"Thank you driver" is always what we aim
for and that means you've given them a
really comfortable ride.

Customer comfort it's always about
customers having a nice
comfortable ride and i always teach that.

Every time I'm out on the road it's
customer comfort, it's always what i say,
and if your customers are comfortable
you're driving correctly.

My advice for
someone who is considering
being a bus driver or working with
public transport would be -
do you like people?
You must like people.
You have to be willing to help
anyone anytime

Hopefully I'm a good role model
for others moving forward and
i can be that person that they want to
hopefully be like
[Music]
Entry requirements
To become a driving instructor you need to:
pass a full driver's licence test in a manual transmission vehicle, if you haven't passed one within the last five years
have held a full driver's licence for at least two years for each type of vehicle you want to teach (including cars)
pass an approved driving instructor's course
pass a fit and proper person test (police check)
pass a medical check if you will be instructing heavy vehicle drivers
pass a medical check if you have a medical condition that could affect your ability to drive, if you haven't passed one within the last five years
hold an I (instructor) endorsement on your driver's licence.
Self-employed driving instructors, including those contracted to driving schools, must have their own vehicle and full insurance.
Secondary education
There are no specific secondary education requirements to become a driving instructor. However, mathematics and English to at least NCEA Level 2 are useful.
Additional requirements for specialist roles:
To specialise in heavy vehicle and motorcycle driving you will need to obtain an instructor endorsement for each class of licence you want to teach.
To become a defensive driving instructor you will need to train with either the AA Driving School or Street-Talk.
Personal requirements
Driving instructors need to be:
friendly and patient, with excellent communication skills
able to react quickly and remain calm in an emergency
punctual, mature and responsible
able to inspire confidence in learner drivers.
You need to be able to remain calm under pressure and be passionate about teaching people.

---

Robyn Mackie

Driving Instructor
Useful experience
Useful experience for driving instructors includes any driving or teaching work.
Physical requirements
Driving instructors need to have good reflexes, good hand-eye co-ordination and good hearing (with or without hearing aids).
Find out more about training
AA Driving School

0800 500 444 - www.aa.co.nz

Passrite Driving Academy

0800 727 774 - www.passrite.co.nz

TR Driver Training

0800 637 000 - www.masterdrive.co.nz
Check out related courses
What are the chances of getting a job?
Opportunities for driving instructors are average due to the small size of the occupation.
Good demand for Class 5 truck driving instructors
Demand is good for driving instructors to train drivers of Class 5 trucks as there is a shortage of people holding this type of driver's licences.
Employers of heavy truck drivers may also use qualified driving instructors to conduct employee driving assessments and teach fuel-saving skills.
According to the Census, 705 driving instructors worked in New Zealand in 2018.
Some demand for in-house instructors
Driving instructors may be employed as in-house instructors for organisations or companies that have vehicle fleets. For example, New Zealand Army, Salvation Army, St John Ambulance and New Zealand Police employ driving instructors.
Self-employment common among driving instructors
Most driving instructors are self-employed. They may find their own clients, or be contracted to a driving school.
New driving instructors contracted to driving schools may have higher chances of securing clients as they get bookings directly from the school. However, they must give the school a percentage of the fee for each session.
Driving instructors need to build their brand and network to increase their client base.
Sources
Gallagher, I, operations manager, AA Driving School, Careers Directorate – Tertiary Education Commission interview, February 2018.
Knight, W, national president, New Zealand Institute of Driver Educators, Careers Directorate – Tertiary Education Commission interview, February 2018.
New Zealand Automobile Association website, accessed February 2018, (www.aa.co.nz)
New Zealand Transport Agency, 'I endorsements: How to become a driving instructor', October 2017, (www.nzta.govt.nz).
Stats NZ, '2018 Census Data', 2019.
(This information is a guide only. Find out more about the sources of our job opportunities information)
Progression and specialisations
Driving instructors may progress to become driving school managers or testing officers.
Driving instructors may specialise in:
bus driving and passenger endorsement training
corporate driver training – teaching defensive driving to commercial business employees
defensive driver training
motorcycle rider training – Class 6 licence
specialist heavy vehicle driver training – including earthmoving machines and forklifts
truck driver training– Class 2 to 5 licences.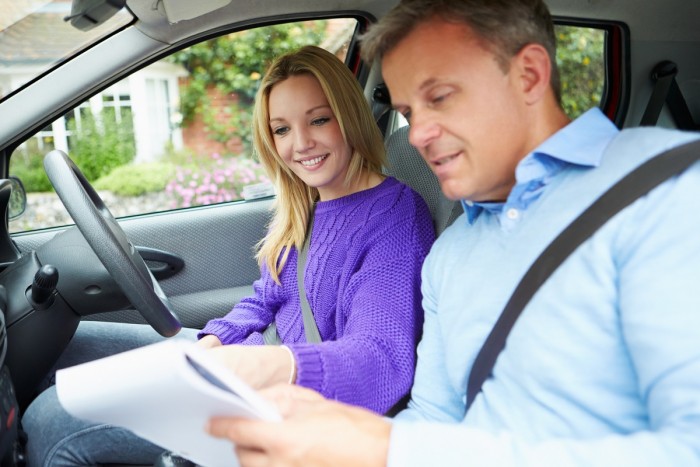 Last updated 27 October 2023