Driving Instructor
Kaiwhakaako Taraiwa Waka
Driving instructors teach people how to drive, and instruct experienced drivers looking to advance their driving skills and road safety knowledge.
Pay
Driving instructors usually earn
Source: AA Driving School and New Zealand Institute of Driver Educators, 2015.
Job opportunities
Opportunities for driving instructors are average as it's a small occupation.
Pay
Pay for driving instructors varies depending on the number of clients they have, and the type of driver training they provide. For example, you can earn more by teaching defensive driving courses, corporate drivers, or heavy vehicle drivers.
Driving instructors usually charge between $50 and $70 an hour, and may do 15 to 30 one-hour lessons a week. They usually earn between $40,000 and $70,000 a year. 
However, from this they must pay:
an approved driving instructor course fee (about $4,000)
contracting fees, if they contract to a driving school (10-20% of their lesson fees)
car-related costs such as fuel, maintenance and insurance
car-leasing fees
other business costs such as advertising, accounting and public liability insurance.
Some driving instructors are employed in-house by organisations with large vehicle fleets to do corporate driver training. These driving instructors usually receive a wage or salary.
Sources: AA Driving School and New Zealand Institute of Driver Educators, 2015.
 (This information is a guide only. Find out more about the figures and diagrams in our job information)
What you will do
Driving instructors may do some or all of the following:
explain the basic mechanical workings of vehicles to clients
demonstrate and explain how to drive a vehicle
coach clients while they are driving
assess employee driving skills for employers
teach clients the road rules and about road safety
teach defensive driving courses
teach advanced defensive driving courses.
Driving instructors who are also qualified testing officers conduct practical driving tests.
Skills and knowledge
Driving instructors need to have:
advanced driving skills
a thorough knowledge of the Road Code,
awareness of defensive-driving techniques and transport regulations
Those running their own business need small business skills.
Working conditions
Driving instructors:
usually work when it suits their students, often in the weekends. Some days a driving instructor may have 10 one-hour lessons booked, and other days they may have no lessons booked
work in their vehicle, driving school classrooms, schools and training centres
work in varied conditions that can be challenging, as they work with learner drivers on public roads. 
What's the job really like?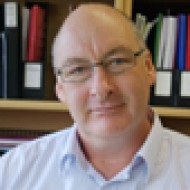 Richard Wright
Driving Instructor
Richard Wright is Wellington's heavy trade specialist, teaching people to drive light trucks and buses. It can be a little nerve-racking at times, he jokes. "You need to be very calm, very patient and very encouraging, and not critical. You've also got to have nerves of steel!"
Out on the road with a student
"I drive first and I explain to them how to manipulate the gears, lane position, cornering techniques, and hazard awareness. I also teach them about managing the revs in the engine for optimal fuel efficiency and power – basic driving skills really.
"People are different. Some people need an hour or so of training and they get it. I think the longest it took someone was five hours, so everybody gets there eventually."
Empowering students is the best part of the job
"I particularly enjoy seeing people grow in confidence as their skills develop.
"I help people get into work and it's very satisfying seeing people evolve like that. I teach a lot of people who are on an unemployment benefit, and I train them, help them get their licence, and often help them get jobs. To see someone go into full-time employment – and the prosperity that goes with that – that's pretty satisfying."
Casey Earp talks about her job as a driving instructor - 2:10 mins.
What attracted me to the job was the fact that my uncle was a driving instructor, and he actually taught me to drive, and, I don't know, I guess I kind of like the idea of being able to drive and teach people at the same time.

So, most people get the wrong idea about driving instructing, thinking it's the same every single lesson. So everybody's different, everybody has their weaknesses, everybody has different strengths, everybody has different personalities as well, so you've just got to adapt to that.

So the job's quite interesting and challenging and you've just got to get past that, so it's good – it's never boring.

So what I had to do to become a driving instructor is I had to pass all my three tests, so your learners, your restricted and your full, and you have to have your full for at least two years before you can actually apply to become a driving instructor.

After you apply – so I did mine through the AA, I went to Auckland for a two-week I endorsement course – so you had to do a series of exams and then also a practical test on our own driving and a practical test on assessing someone else's driving while we were being assessed.

I really like the idea of being able to run my own business, especially contracting to such a well known and recognised company in New Zealand as AA.

I like the chance to be able to have my own hours, so I get to pick when I work, what days I have off etcetera.

The type of person you have to be to be a driving instructor is quite passionate. You've got to believe in what you're teaching. You also have to be quite a calm person – you've got to be able to relax the student, because there's nothing worse than getting in a car and you don't know what you're doing and you're quite stressed, and having someone that's quite stressed themselves.

So you've got to be quite passionate about your job, and patience also is a big one.

I like the reward of the job. I like getting that text saying that someone has passed their test and thank you for all the lessons and all the help. Yeah, that's probably the main one.
Entry requirements
To become a driving instructor you need to:
pass a full driver's licence test if you have not sat one within the last five years
have held a full driver's licence for at least two years for each type of vehicle you want to teach (including cars)
pass an approved driving instructor's course 
pass a fit and proper person test (police check)
hold an I (instructor) endorsement on your driver's licence.
Self-employed driving instructors, including those contracted to driving schools, must have their own vehicle, and full insurance.
Secondary education
A minimum of NCEA Level 2 maths and English is recommended.
Additional requirements for specialist roles:
To become a testing officer, who conducts restricted and full driving tests, you must have an O (officer) endorsement on your driver's licence. Once you have become a Testing Officer you can no longer be a Driving Instructor while employed as a Testing Officer.
Personal requirements
Driving instructors need to be:
friendly and patient, with excellent communication skills
able to react quickly and remain calm in an emergency
punctual, mature and responsible
able to inspire confidence in learner drivers.
Useful experience
Useful experience for driving instructors includes any driving or teaching work.
Physical requirements
Driving instructors need to have good reflexes, good hand-eye co-ordination and good hearing (with or without hearing aids).
Find out more about training
AA Driving School

0800 500 444 - www.aa.co.nz

Masterdrive Drive Services

0800 637 000 - www.masterdrive.co.nz

Passrite Driving Acadamy

0800 PASSRITE (0800 727 774) - www.passrite.co.nz
Check out related courses
What are the chances of getting a job?
Good demand for Class 5 truck driving instructors
Due to a shortage of people holding Class 5 truck driving licences, demand is good for people who can provide driver training for this class of truck.
Employers of heavy truck drivers may also seek qualified driving instructors to conduct employee driving assessments and teach fuel-saving skills.
Most driving instructors are self-employed
Almost all driving instructors are self-employed. They can find their own clients, or be contracted to a driving school.
The chances of securing clients when first starting out are best for driving instructors contracted to driving schools, as they get client bookings directly from the school. However, they must give the school a percentage of the fare for each class.
Driving instructors need to build their brand and network to increase their client base.
Some demand for in-house instructors
Driving instructors may be employed as in-house instructors for organisations or companies that have vehicle fleets. For example, the New Zealand Army, Salvation Army, St John and New Zealand Police employ driving instructors.
Changes to health and safety standards in April 2016 could see an increase in the need for in-house training by companies with vehicle fleets.
Sources
Dhaliwal, A, resourcing manager, AA Driving School, Careers New Zealand interview, October 2015.
Elder, P, driving instructor, AA Driving School, Careers New Zealand interview, October 2015.
McPhee, S, school manager, Triple A Driving School, Careers New Zealand interview, February 2016.
Ministry of Business, Innovation and Employment, '2006-2014 Occupation Data' (prepared for Careers New Zealand), 2015.
New Zealand Transport Authority, 'NZTA Welcomes Changes to Improve the Safety of Young Drivers', accessed October 2015, (www.ntza.govt.nz).
Progression and specialisations
Driving instructors may progress to become:
driving school managers
senior instructors
testing officers, who conduct practical, restricted and full driving tests.
Driving instructors may specialise in teaching:
defensive driving
corporate driver training – teaching defensive driving to commercial business employees
advanced defensive driving and extreme hazard awareness
truck driving – Class 2 to 5 licences
specialist vehicle driving – including earthmoving machines and forklifts
motorcycle riding – Class 6 licence
bus driving and passenger endorsement training.
The New Zealand Army also employs driving instructors to teach specialist heavy vehicle driving.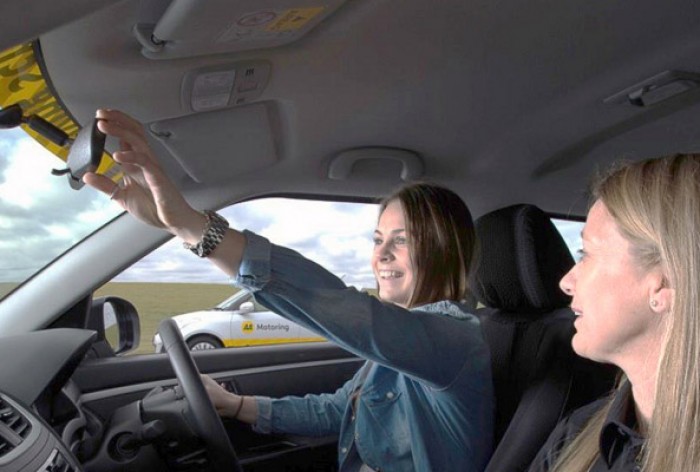 Last updated 13 June 2017