Furniture Packer/​Mover
Kaiuta/​Kaiwhakaneke Taonga
This job is sometimes referred to by alternative titles
Furniture packers/movers pack furniture and equipment and move it between households, offices and storage places.
Pay
Furniture packers/movers usually earn
Source: New Zealand Movers, 2016.
Job opportunities
Chances of getting a job as a furniture packer/mover are good due to increasing job numbers and high staff turnover.
What you will do
Furniture packers/movers may do some or all of the following:
discuss details of moves with clients
work out how much moves will cost
take an inventory of items and record any marks or damage
drive a truck or van
wrap and pack goods
carry furniture, cartons and other items to the furniture removal vehicle
load and secure items
unload items and unpack them
reassemble any furniture that has been disassembled.
Skills and knowledge
Furniture packers/movers need to have:
good packing skills, including knowledge of methods of wrapping and packing furniture
knowledge of how to safely move difficult items such as pianos
health and safety knowledge
the ability to pack a truck so that it is balanced
the ability to read office plans and road maps
good driving skills.
Working conditions
Furniture packers/movers:
usually work long hours, including evenings, weekends and public holidays
work at and between offices, homes and warehouses
travel locally and may have to travel long distances.
What's the job really like?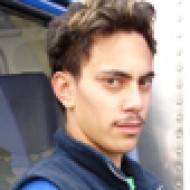 Russell Bromwich
Furniture Packer/Mover
What sort of skills do you need?
"You've got to be able to find the right angle and work out space and volume when you are working in tight spaces. Apartment buildings can be hard because you can't really fit that much stuff around tight corners and little spaces. Moving a piano up and down stairs is always a challenge."
Are there any hazards of the job?
"If you lift something the wrong way you might injure yourself or hurt your back, so it's all about knowing what to do and how to do it. There's always someone with you who can help you and tell you how to lift something without hurting yourself."
What do you like about your job?
"It's a great job because it gets me fit, I get to meet new people and experience new things, and I have fun while I'm doing it. I'm happy I've found a job I like, and I like going home and telling people I've had a good day at work."
Entry requirements
There are no specific entry requirements to become a furniture packer/mover. However, a National Certificate in Domestic Relocations Operations (Level 2) or National Certificate in International Relocations Operations (Level 2) from industry training organisation MITO may be useful.
A clean current driver's licence and/or heavy vehicle licence is useful. A clean criminal record is required by some employers, particularly for offences such as theft.
Secondary education
There are no specific secondary educational requirements to become a furniture packer/mover.
Personal requirements
Furniture packers/movers need to be:
practical
good planners and organisers
careful and respectful
responsible, reliable and honest
able to follow instructions
patient and tolerant.
Part of the training for this job involves working alongside those who have been doing it for a while. Working with the experienced movers is good. It motivates me to get my skills up to where they are.

Russell Bromwich

Furniture Packer/Mover
Useful experience
Useful experience for furniture packers/movers includes:
jobs that involve packing or heavy lifting
driving vans, trucks or heavy vehicles.
Physical requirements
Furniture packers/movers need to have excellent fitness and health and must be strong.
Find out more about training
MITO

0800 88 21 21 - info@mito.org.nz - www.mito.org.nz
Check out related courses
What are the chances of getting a job?
High turnover of furniture packers/movers
People often work as furniture packers/movers for a short time as the work is physically very demanding.
Casual work as a furniture packer/mover may lead to full-time work
Your best chance of getting full-time work in furniture moving is to start as a casual employee. The best time for casual work is between December and January, when more people move house.
Employers may offer permanent jobs to casual workers who show they have the skills and aptitude for moving work. 
Large and small employers
Furniture packers/movers work for private companies that range from small owner-operated firms to large international companies.
Sources
Bennett, C, national quality manager, NZ Movers and The Moving Company, Careers New Zealand interview, October 2016.
Frost, E, furniture mover, VanMan, Careers New Zealand interview, October 2016.
Ministry of Business, Innovation and Employment, '2006-2014 Occupation Data' (prepared for Careers New Zealand), 2015.
Progression and specialisations
Furniture packers/movers may progress to owning their own moving company.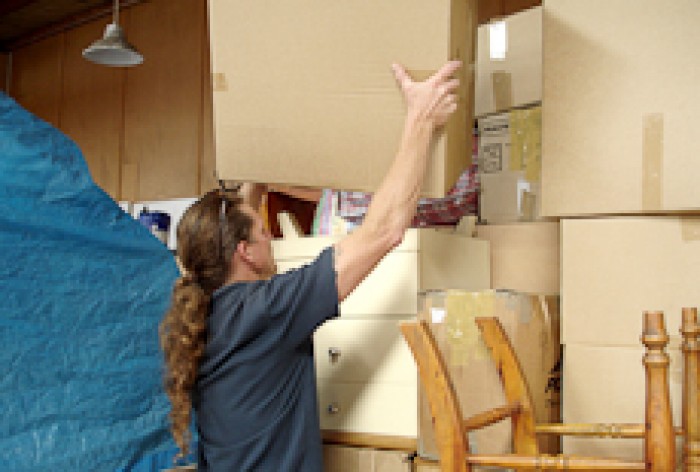 Last updated 7 December 2017