Helping young people make a career decision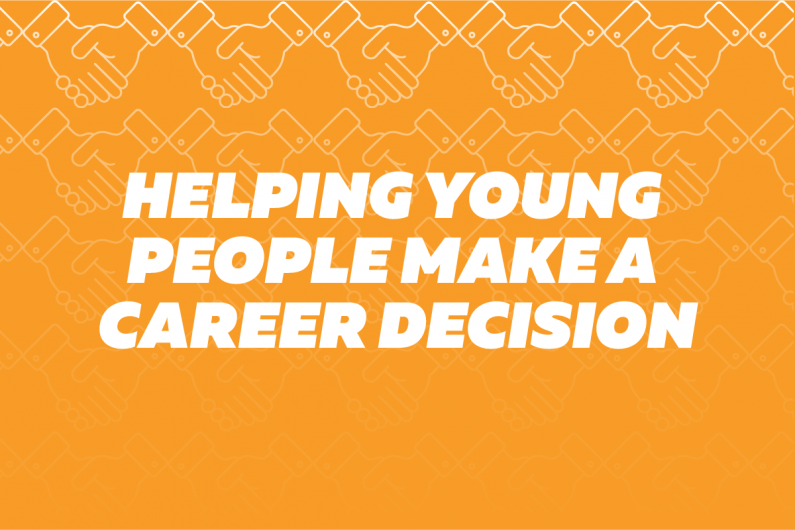 Learn how you can support young people with their career decisions.
What's on this page?
Talking about careers
As a parent or caregiver you can have a big influence on a young person's career choices. While they're still at primary school, talk to them about:
subjects or activities they're good at
your own job, as well as the jobs people in your family/whānau have
different types of jobs.
Choosing school subjects
When young people are choosing school subjects, encourage them to consider:
what subjects they need to study to get into their chosen course or career
if their subjects will keep their career options open in the future.
Leaving school early
If a young person decides to leave school as soon as they can, encourage them to make sure they have a plan.
Options they could consider are:
finding a job, workplace training or an apprenticeship
studying for NCEA at home
taking a gap year.
Use our plan:
Where to after school?
Deciding what to do after school is very difficult for most young people. You can support a young person by:
encouraging them to research their options carefully
assuring them that the decision isn't for the rest of their life
making sure they have an up-to-date CV.
Deciding on workplace training and apprenticeships
Young people interested in doing an apprenticeship or on-the-job training may need help with:
finding a workplace to train in
finding someone to hire them as an apprentice
putting a CV together.
Deciding on tertiary study
If a young person decides to study at a university, polytechnic or wānanga, there will be other questions to consider.
What qualification would be best for them?
What course will help them get the career they want?
How will they pay for their qualification?
You can help them by making sure they spend time exploring all their possible options.
Helping with questions about finance
Your young person may need help with money when choosing to study. They may need to decide:
whether to take out a student loan
if they are eligible for fees-free study or training
if they should live away from home
how they will support themselves while studying.
If you don't agree with their decision
You may feel that your young person's career decision is not right for them or not right for your culture.
You can support your young person by:
listening to the reasons they want to choose this career
explaining your thoughts calmly
encouraging them to have a backup plan if the career is high risk or there are few jobs in that area.
Updated 6 Oct 2020