Network into a job with the perfect elevator pitch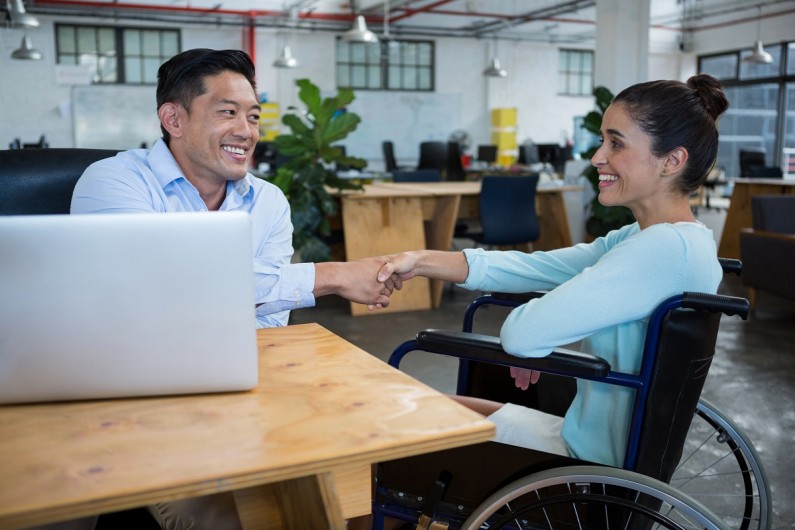 Learn how to create your elevator pitch – a spoken summary of the experience and skills you can offer an employer.
What's on this page?
Think you don't need to network to get work? Think again. Many jobs are never advertised. To get into this hidden job market, you're going to need to network with potential employers, and to network you're going to need a good tool – an unforgettable elevator pitch.
What's an elevator pitch?
An elevator pitch is a quick (no more than 60 seconds) introduction of yourself and what you can offer to an employer. You use it when meeting employers at networking events and job expos, and when looking for an apprenticeship or calling companies about work opportunities.
Your elevator pitch should showcase your career passions, skills and experience, as well as make the employer want to know more about you.
What should be in my elevator pitch?
Remember to be positive and friendly during your elevator pitch. It should go like this:
Start with a warm greeting, then say your name and job title (if you have one).
Summarise your relevant skills and experience.
Say what work you want to do.
End with the reason why you'd like to work with the employer.
The aim of your elevator pitch is for employers to want to know more about you.
Examples of elevator pitches
Your elevator pitch may change, depending on the situation.
1. Looking for an apprenticeship
"Hi, I'm Aroha, nice to meet you. I'm in Year 12 at Kowhai College, and through my pre-trade course and work experience with a plumbing company I've decided I really want to become a plumber. I've heard that your company has an excellent reputation in plumbing and I would like to use my skills and energy to help you out as an apprentice. I would love to talk to you more about this."
2. Looking for work at a graduate job expo
"Hi, I'm Fetu, nice to meet you. I'm a student at Rimu University. As part of my user design degree I've been interning with a web design agency where I've helped develop apps and websites for students. One of my successes has been to create my own app for students to plan their exam timetable. I'm passionate about creating good user design experiences and I like the user-friendly products your company creates. I would love to talk about potential graduate opportunities in your company."
3. Looking for work at an industry networking event
"Hi, I'm Ha Jin, nice to meet you. I work for Taupata Enterprises and have a background in workforce planning, where I've successfully managed the day-to-day workflow of large call centres. I'm looking for opportunities to grow my experience and strengths in planning, strategy and people management. Your management programme has a good reputation, and I would love to be able to use my leadership skills in your organisation."
Find out more
Find out more about networking and job hunting: