Work Connect key to getting a job for Fahad Zubair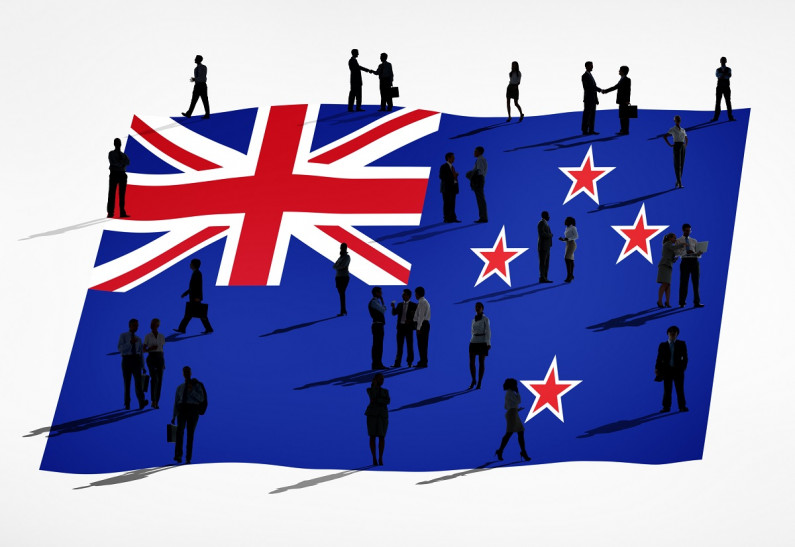 Find out how our Work Connect programme helped Fahad Zubair get a job in New Zealand.
What's on this page?
With most of his friends and family in the United States, Canada and Pakistan, Fahad never intended to move to New Zealand. It was talking to a friend that convinced him to apply for the skilled migrant visa.
"When I landed in New Zealand I was very optimistic," says Fahad. "I really wanted to do something new and fresh with my strong experience in sales and marketing and great technical skills. But at first I found it hard to get a foot in the door. I applied for jobs everywhere but found I didn't really understand what Kiwi employers really wanted.
"Something I wish I knew before I arrived was that local experience is really important to employers. I felt overqualified but wasn't getting a job and I was out of idea," Fahad says.
Finding the Work Connect programme
It was quite by chance that Fahad got into the Work Connect programme. He tells how he was dropping his daughter off to school and saw the Careers New Zealand, Auckland office.
"I walked in and asked if they could help me. The Work Connect team really knew their stuff and I was able to apply for the programme on the spot.
"The biggest challenge for me up until then was convincing people to give me an interview. It's a small country, the companies are small, and the process is controlled by recruitment organisations. These recruiters go by the skills you put on your CV.
"Work Connect showed me how to design the kind of CV that Kiwi employers are looking for and write a cover letter. I really didn't know too much about networking before either – how you brand yourself with potential employers," Fahad says.
Understanding how to market yourself
Fahad says, "The most important tip from the programme was to focus on all parts of my experience and identify my secondary skills that could be in demand even though I didn't consider them the most important.
"The Work Connect team also helped me to understand how to act during job interviews and what types of questions you may get asked.
"I recommend the programme if you're new to the country and need help understanding the local job market and how to get a job," says Fahad.
Work Connect programme helps skilled migrants with practical tips that lead to results
Work Connect senior advisor Navazesh Smith often hears about the challenges clients have with understanding the New Zealand job market and how to get a job.
"For an employer to have confidence in your skills and experience, it's important to show confidence in yourself. That begins with being well prepared for a job interview and practising your answers. Work Connect supports clients with tools and skills so you are prepared," says Navazesh.
Work Connect programme
Work Connect is a free 10-hour programme to help skilled migrants, partners of skilled migrants and international student graduates (Level 7 and above) prepare for the New Zealand job market.
Work Connect supports participants with personalised coaching and mentoring to help them find a job that suits their skills, experience and qualifications.
The Work Connect programme is available in Auckland, Hamilton, Wellington and Christchurch. 
Eligibility criteria apply. Find out more and apply now.