Conservator
Kaiatawhai Whakaora Taonga
Conservators help preserve art and artefacts by preventing unnecessary deterioration and repairing any damage.
Pay
Conservators with one to five years' experience usually earn
Conservators with more than 10 years' experience usually earn
Source: Auckland Art Gallery, 2015.
Job opportunities
Chances of getting a job as a conservator are poor due to the small size of the occupation and low turnover.
Pay
Pay for conservators varies depending on their experience and the type of organisation they work for:
Full-time conservators can expect to start on $55,000 a year.
With five years' experience, conservators usually earn $55,000 to $70,000.
Conservators with 10 or more years' experience may earn $75,000 or more.
Graduate conservators may need to volunteer or work on short-term contracts as conservation assistants or technicians to gain experience.
Source: Auckland Art Gallery Toi o Tāmaki, 2015.
(This information is a guide only. Find out more about the sources of our pay information)
What you will do
Conservators may do some or all of the following:
research the history of artworks and artefacts such as ngā taonga tūturu (old Māori objects)
analyse and test items to determine what they are made of, their condition, and the authenticity of the materials
consult with curators, owners or iwi about how to treat items
repair and/or preserve items using physical and chemical treatments
document an item's condition and any conservation work done
advise other staff or collectors on preventive conservation, including how to store, display and transport artworks and artefacts
keep up to date with new developments in conservation.
Skills and knowledge
Conservators need to have an understanding of:
different approaches to the conservation of objects
conservation principles and ethics
the chemistry of materials and how to use chemicals safely
ngā taonga Māori.
Conservators also need to have specialist knowledge in their area of interest, and a commitment to ongoing education.
Working conditions
Conservators:
usually work regular office hours, but may sometimes work longer hours to meet deadlines
work in private studios and labs at museums and galleries
work in conditions that may be hazardous, as they work with poisonous chemicals
may travel to visit marae and private collectors
may travel internationally to accompany art works being exhibited around the world.
What's the job really like?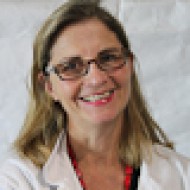 Carolina Izzo
Managing Director, Head Conservator
An earthquake started Carolina's career in conservation
Shortly after Carolina Izzo finished studying conservation in Florence, a large earthquake seriously damaged the historic town of Irpinia, Italy.
"I went there as a volunteer and stayed for four and a half years living in a cell in a monastery. That was the fastest way to learn."
When the 2010 and 2011 earthquakes struck Christchurch, Carolina's experience with damaged buildings was sought after.
She worked on the earthquake-damaged dome of the Isaac Theatre Royal, including restoration of a 120 square metre painted canvas that graced the inside of the dome.
Understanding the social impact of art is important
Students of art or conservation should consider the social impact of art, says Carolina. "It's important to know why we do conservation work."
This understanding is necessary when considering the significance of the work within its community. "I use all the tikanga Māori I learnt at Te Papa, like no food around artworks."
Carolina says works of art can be very significant to their owners so it is important you are clear on what you can and can't do with the works.
"We mainly discuss values and options with the client – my work is all about communication."
Entry requirements
To become a conservator you need a tertiary qualification in conservation studies. Employers increasingly prefer candidates with a Master of Arts in conservation studies.
An undergraduate degree in a subject such as cultural heritage studies, archaeology, art anthropology, organic chemistry, science, fine arts or art history is needed to enter postgraduate training.
Bachelor's degrees specifically in conservation are only available overseas, in places such as Europe, the United States and Australia. 
Qualifications available in Australia
The nearest university offering a Bachelors in conservation is the University of Canberra, Australia. A related Master's degree is offered at the University of Melbourne. 
Qualifications available in New Zealand
Universities in Auckland, Wellington and Palmerston North offer postgraduate programmes in heritage and conservation subjects. There may also be the option to study by distance.
Secondary education
Chemistry and English are essential for conservators. Other useful secondary school subjects are art history, workshop technology, maths, history and art. A tertiary entrance qualification is needed.
Personal requirements
Conservators need to be:
patient and detail-oriented
methodical and organised
accurate and careful, with good judgement as much of their work involves handling irreplaceable items
passionate about their work and the art or artefacts they're responsible for
good researchers with analytical skills
good writers and communicators
skilled in solving problems and negotiating.
You need good negotiation skills, and to understand people's needs. You have to be sensitive when someone says something was their great-great-grandmother's – that gives it importance.

Carolina Izzo

Managing Director, Head Conservator
Useful experience
Useful experience for conservators includes:
creating art or making craft items
volunteer experience or work in museums, art galleries or libraries
conservation technician work
experience relevant to their speciality, such as photography for photographic conservators.
Physical requirements
Conservators need to be skilful with their hands. They should also have good eyesight (with or without corrective lenses), good colour vision, and good hearing (if they are working with sound recordings). Conservators should be generally physically fit and able, as their work may involve lifting heavy objects. 
Find out more about training
Ministry of Culture and Heritage Manatū Taonga

Museums Aotearoa

New Zealand Conservators of Cultural Materials (NZCCM) Pū Manaaki Kahurangi

The Australian Institute for the Conservation of Cultural Material (AICCM)
Check out related courses
What are the chances of getting a job?
Opportunities for conservators are very limited due to:
the small size of the occupation
conservators tending to stay in the same job for many years, which limits the number of  vacancies that come up
high competition for vacancies that do arise.
Unpaid internships offer a foot in the door
Some institutions that employ conservators offer unpaid internships to recent graduates. This is a good way to gain experience and make contacts in the industry. The best way to get one of these internships is to approach a museum or gallery directly.
Many conservators initially gain experience working overseas before returning to New Zealand to work.
Most conservators work for museums or art galleries
Most conservators work for large museums or art galleries, but they can also work for:
heritage libraries (libraries that hold historic documents and materials)
archives
historical societies
private businesses that specialise in preserving and restoring paper, furniture, paintings or other art objects.
Many conservators are self-employed and work on short-term contracts at various institutions.
Sources
Ministry of Business, Innovation and Employment, '2006-2014 Occupation Data' (prepared for Careers New Zealand), 2015.
Olsen, C, conservation assistant, Auckland Art Gallery Toi o Tāmaki, Careers New Zealand interview, December 2015.  
Tocker, P, executive director, Museums Aotearoa, Careers New Zealand interview, November 2015.
(This information is a guide only. Find out more about the sources of our job opportunities information)
Progression and specialisations
Conservators usually start out as assistants to senior conservators. Often conservators have to volunteer or take short-term contracts at museums or galleries to gain experience. 
With experience, conservators may move into team leader roles or become sole-charge conservators for smaller museums, libraries or collections.
At senior level, conservators may work as conservation consultants.
Conservators can specialise in working with:
paintings
paper and books
sculptures and objects
ngā taonga tūturu (Māori artefacts)
photographs and digital media
textiles
buildings
time-based media (back-up, duplication and conservation of digital files and materials).
Last updated 1 June 2017