Lighting Technician
Kaihangarau Rama
This job is sometimes referred to by alternative titles
Lighting technicians set up and operate lighting equipment to provide light and special lighting effects in theatres, at events, and for film and television productions.
Pay
Light technicians usually earn
Source: The New Zealand Film Technicians' Guild.
Job opportunities
Opportunities for lighting technicians are poor due to decreasing demand for their services and a highly competitive job market.

Current job prospects
Opportunities for lighting technicians are poor due to decreasing demand for their services and a highly competitive job market.

How many people are doing this job?
2014

268

2013

280

2012

291
Source: Ministry of Business, Innovation and Employment, '2006-2014 Occupation Data' (prepared for Careers New Zealand), 2015
Pay
Pay for lighting technicians varies, but they usually earn between minimum wage and $70,000 a year, depending on their experience and what industry they work in.
Many lighting technicians are freelancers who usually earn between $200 and $600 a day, but work may be sporadic.
Source: The New Zealand Film Technicians' Guild. 
What you will do
Lighting technicians may do some or all of the following:
study a script and consult with the director and/or camera operator to assess what lighting is required
select and set up the lights and equipment
light each scene in television, film and theatre productions
operate the lights during performances
maintain and repair equipment
set up frames and scaffolding for lighting rigs.
Skills and knowledge
Lighting technicians need to have:
knowledge of lighting and set design
knowledge of lighting special effects, and the qualities of light and colour
knowledge of the filming process, particularly different camera techniques if working in film or television
knowledge of safety procedures
technical skills, including electrical knowledge.
Working conditions
Lighting technicians:
may work long and irregular hours, including evenings and weekends
work in theatres, on television and film sets, and at a variety of venues for corporate functions, outdoor events and concerts
may travel between venues/locations depending on the type of work they do.
What's the job really like?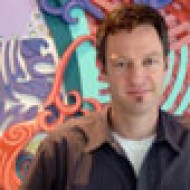 Gavin Jack - Lighting Technician
Keeping on top of things
Gavin Jack works in a busy environment where there is always a deadline looming. He finds the fast pace a challenging and exciting aspect of the job. "A television programme has to be on air at a certain time, and that's not going to change, whether I'm ready or not. So, sometimes I may have to work long hours to get a programme completed in time.
"It's always a hectic pace and I suppose there is a high level of stress. But I don't get much time to think about it or think about the next project I'm working on, because all of a sudden I jump from one job to the next."
Passion for the job a must
While the work can be stressful, Gavin says there is a great feeling of accomplishment when he completes a production. "The best thing about my job is that a lot of people get to see the productions I work on. If a production is really good, people appreciate it.
"When it comes to being a light technician, you need the will to do it and a passion for your craft. Half the struggle is just getting your foot in the door."
Entry requirements
There are no specific entry requirements to become a lighting technician. Skills are usually learned on the job as an assistant lighting technician. However, a tertiary qualification in television, video or film may be useful.
Secondary education
There are no specific secondary education requirements. Useful subjects include English, maths, physics, computer studies, design and workshop technology.
Personal requirements
Lighting technicians need to be:
practical and accurate
well organised, with good planning skills
able to work well under pressure.
Useful experience
Useful experience for lighting technicians includes:
working backstage in theatres
working for a lighting hire and supply company
computer or electrical work
photography
work in the entertainment industry
production work in television or film.
Physical requirements
Lighting technicians need to be reasonably fit as they often work long hours with few breaks. They also need to have good hearing and normal colour vision, and must not be afraid of heights as they have to climb up rigging.
Check out related courses
What are the chances of getting a job?
Jobs stable for lighting technicians 
According to Ministry of Business, Innovation and Employment estimates, the number of lighting technicians remained static between 2012 and 2013. 
This was largely due to a decrease in the number of films and television programmes being made in New Zealand. In 2013, there was an 11% decrease in the level of funding for new productions, a trend which is expected to continue. In addition, fewer international films have been made in New Zealand over the last year, a trend also expected to continue, and this has reduced the number of opportunities for lighting technicians. 
Competition high for film and television jobs
The lighting technician occupation is small and competition for openings is strong. An oversupply of students graduating with film and television qualifications means it is difficult for people to establish themselves in the industry. However, you can increase your chances of getting a lighting assistant position by:
increasing your skills such as doing an electrician's and/or first aid course, or getting your heavy vehicle (HT) driver licence  
being aware of what's happening in the industry – for example, new programmes and films being made   
having a passion for the work, showing persistence, and approaching various employers and promoting your skills. 
Types of employers varied
Lighting technicians may work independently, or for production companies, studios or theatres. They may work on:
music videos
television commercials
corporate videos
television productions
web-based video clips
short or feature films
documentaries
plays
concerts.
Sources
Ministry of Business, Innovation and Employment, '2003-2013 Occupation Data' (prepared for Careers New Zealand), 2013.
New Zealand On Air, 'Local Content Report 2013', accessed April 2014, (www.nzonair.govt.nz).
Rodgers, K, executive officer, NZ Film & Video Technicians' Guild, Careers New Zealand interview, April 2014.  
Statistics New Zealand, 'Screen Industry Survey: 2012/13', April 2014, (www.stats.govt.nz).
Progression and specialisations
Lighting technicians may specialise in lighting for film, television or theatre.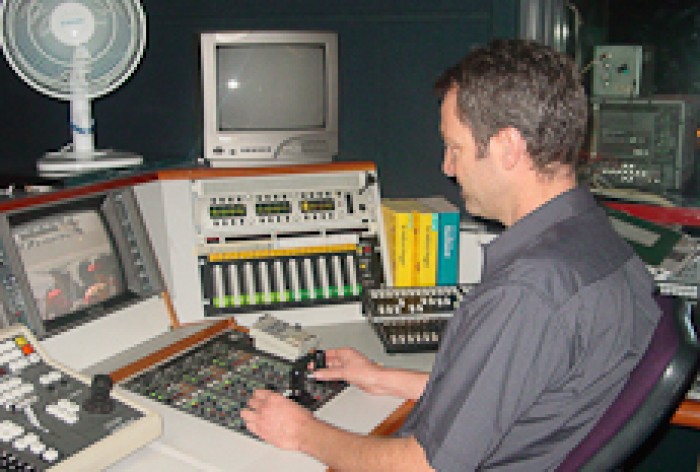 Last updated 27 October 2016