Film/​Television Camera Operator
Kaitango Whakaahua Whitiāhua/​Pouaka Whakaata
This job is sometimes referred to by alternative titles
Film/television camera operators film events or scenes for television, movies or videos.
Pay
Video split operators and second assistants usually earn
Camera operators and directors of photography usually earn
Source: The New Zealand Film and Video Technicians Guild, 2017.
Job opportunities
Chances of getting a job as a film/television camera operator are poor due to strong competition for limited vacancies.
Pay
Pay for film/television camera operators varies depending on experience and the type of production. Camera operators are usually freelancers so there may be periods when they do not have work.
Pay rates for camera operators on New Zealand feature films, television series and commercials for 10-hour days:
Entry level positions such as video split operator, clapper/loader or second assistant usually start on $30 an hour and can earn up to $50 an hour.
First assistants or focus pullers usually earn between $55 and $66.
Camera operators usually earn between $64 and $150.
Directors of photography can earn between $150 and $400 as rates are negotiable.
Source: New Zealand Film and Video Technicians Guild, 2017.
(This information is a guide only. Find out more about the figures and diagrams in our job information)
What you will do
Film/television camera operators may do some or all of the following:
study scripts and interpret how scenes should look
select suitable cameras and equipment
decide on the location of cameras and lights
carry and set up cameras and equipment such as lighting rigs and kits
work with and follow the instructions of the director
operate cameras to film or record the action
keep the film in focus.
Camera operators filming current affairs, documentaries and low-budget videos may work without direction, and also operate sound and lighting equipment.
Skills and knowledge
Film/television camera operators need to have:
technical skills for operating film and video cameras
up-to-date knowledge of filming methods and equipment
knowledge of exposure, focus, colour and lighting
understanding of the filming process and how the film will be edited.
Working conditions
Film/television camera operators:
usually work standard shooting days (10 hours for television, 12 hours for film), and may need to work evenings and weekends and be on call
work in television and film studios, or outdoors filming scenes on location, where they work in most weather conditions
may travel to a wide range of locations in New Zealand and overseas to film scenes.
What's the job really like?
Richard Lander
Television Camera Operator
What are some of the benefits of the job?
"For six years I travelled the world shooting holiday or tourist programmes. I worked very hard while I was away, but I got to see different places and gained an appreciation of different cultures."
What's your main motivation?
"I get a sense of achievement if people are talking about something I was involved in. They might not notice the camera work at all, but if they have learnt something from the programme, or got some sort of insight, then it means I have been involved in something worthwhile."
What's your career advice?
"I often challenge people if they tell me they want to be a camera operator, because I think you need to be not just interested in the work but passionate about the industry.
"I would encourage people to get a grounding in areas like news and current affairs, drama, entertainment, and sports. Then they can work out what they are good at and see if there are opportunities to specialise."
What is a Director of Photography?
What's going on guys? It's Cooper, and today I'm gonna be talking you about the role of a DP.

DP is the director of photography, also known as a cinematographer with people that paint light and camera movement to create moods and shapes for our story. The great part about being a DP is coining your own style.
There are rules to light and camera movement but once you learn those rules you can take them, break 'em maybe, and then make 'em your own. It's all about style and having fun with it and shooting from the heart.

As a DP it's also important to remember: story first. Don't shoot just to shoot something, don't shoot just because it's cool shot. It's got to do something for the story to help move forward or it doesn't need to be shot.
There are some DPs that lean more towards just getting a lot of coverage for certain scenes. Personally that's not really my style, I like to shoot with heart. I like to shoot with purpose to make sure we don't waste time and we're getting only what we need for the scene. When you're shooting let your story guide the cinematography.

Another side of being a DP that is really, really important is remembering you have to paint these images and create these beautiful shots under time and under budget. You don't have all day to set up the shot so having a good technical knowledge and really understanding your script is important to hitting those shots and getting those crucial lighting setups done within the allotted amount of time.

As a DP you'll be collaborating with the director really closely to really set up moods for how the scene looks. Every DP-director relationship is different because every director is different. I've worked with directors who are really, really hands-on and who want to touch the camera, who have a really, really good vision for what they want. I've also worked with directors who are really hands off and trust my vision to pull off certain shots and to set up certain lighting schemes based on my intuition.

As a cinematographer it's important to remember that we are image-makers, we're not athletes, we're not competing against each other. Everyone has different styles and shapes things through different lenses. Something that may look great to you may not look great to the next guy, and that's okay because that's the way you're telling your story.

You're never done learning. You learn something new every single shoot. Even the great DPs shooting million-dollar films will tell you that they learn something new every single shoot and the fun part of that is you always learn something new.

So YES I love being a DP, I love my job there's nothing else I'd rather be doing. It's so much fun and it just feels so great to continue to grow every day in my craft and create beautiful images and I tell amazing stories so yeah, you know. I feel like I'm here to stay. I hope this video is helpful and if you're interested in becoming a DP and cinematographer you know I hope these words really affect you and hopefully encourage you to continue moving forward with your growth.

Thanks for watching!
Entry requirements
There are no specific entry requirements to become a film/television camera operator. However, a tertiary qualification in television, film or video production is useful. Most television/film camera operators start out as a trainee then become a second assistant. 
Secondary education
There are no specific secondary education requirements to become a camera operator. However, English, maths, photography, physics and art are useful subjects. 
Personal requirements
Film/television camera operators need to be:
able to work well under pressure, especially when shooting for live television
patient during long periods of recording
efficient and reliable, as they may be working within time and budget constraints
good communicators with people skills, as they work closely with other members of the production crew.
Most camera operators are freelancers, and in a freelance world you live on the reputation of your last job. So you need to get on with the clients and production companies you work with.

Richard Lander

Television Camera Operator
Useful experience
Useful experience for film/television camera operators includes:
photography
working for a production company
filmmaking
video or television work.
Physical requirements
Film/television camera operators need to have:
a good level of fitness
a strong back and legs, as they stand for extended periods and carry heavy camera equipment
good hearing
normal colour vision.
Find out more about training
New Zealand Film and Video Technicians' Guild

(09) 360 6032 - info@nzfvtg.org.nz - www.nztecho.com
Check out related courses
What are the chances of getting a job?
Strong competition for film and television jobs
There is strong competition for film and television camera operator jobs. Getting established is difficult as there are many graduates with film and video qualifications. 
The best way to enter the film industry is to contact employers directly and widen your networks, as it is a "who you know" industry. Filming amateur films and videos will help you gain technical skills and develop a portfolio. Entry-level roles on productions as a trainee or second assistant in the camera department are a useful way into the film and television industry. It can take 10 to 15 years to gain enough experience to become a film/television camera operator at director of photography level.
Camera operators may work for themselves or as employees
Camera operators may work independently, for production companies, or for studios. They may work on:
music videos
television commercials
corporate videos
television productions
web-based video clips
short or feature films
documentaries.
Sources
Lake, P, manager, Panavision New Zealand On Air, 'Local Content Report 2015', April 2015, (www.nzonair.govt.nz).
Ministry of Business, Innovation and Employment, '2006-2014 Occupation Data' (prepared for Careers New Zealand), 2015.
O'Hagan, B, owner, The Visual Collective, Careers New Zealand interview, December 2016.
Statistics New Zealand, 'Screen Industry: 2013/14', April 2015, (www.stats.govt.nz).
Progression and specialisations
Film/television camera operators usually specialise in working in either film or television.
Second Assistant

Second assistants process the shot footage or data and carry and set up gear such as lighting rigs.

First Assistant/Focus Puller

First assistants or focus pullers are in charge of the camera equipment and making sure the focus is correct.

Director of Photography

Directors of photography organise production camera crews and make artistic and technical decisions about how scenes are shot.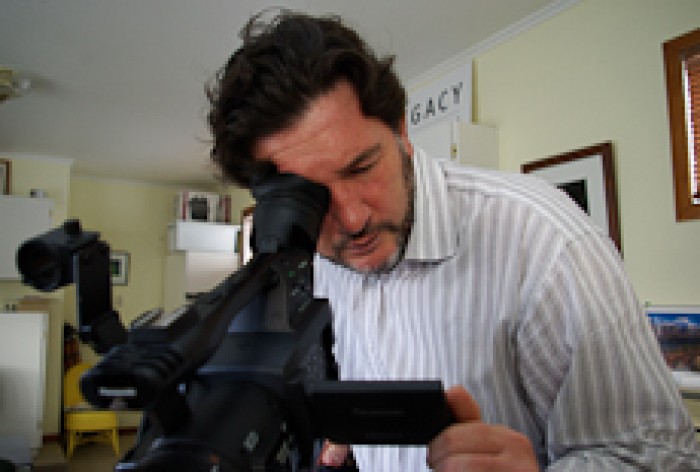 Last updated 9 June 2017