Model
Kaiwhakakite Kākahu
Models display and promote clothes or other goods on television, in magazines and on catwalks at fashion shows. They may also appear in other media such as billboards and the internet.
Pay
Pay rates for models vary depending on ability, work availability and type of modelling.
Job opportunities
Chances of getting a full-time job as a model are poor as the industry is small and competition for jobs is high.
Pay
Pay for models varies depending on your ability, the type of work, the agency you're employed by, and the location of the job. 
Many models rely on second jobs to make a living as full-time work is rare. 
Pay rates for models can be hourly, daily, or a flat fee.
For photographic work, models usually earn between $30 and $300 an hour.
For runway or fashion modelling, models usually earn between $75 and $350 a show.
For New Zealand television commercials, models usually earn between $100 and $1,000 a day. Pay varies depending on the model and their level of experience. It is also determined by how often and where the commercial is shown.
Models may also be paid a loading allowance for the additional use of their photographs on posters, websites or billboards. Models who get their work through an agency pay commission to that agency for handling their bookings.
Sources: Clyne Model Management; 62 Models; Monarch Models, 2017.
(This information is a guide only. Find out more about the sources of our pay information)
What you will do
Models may do some or all of the following:
go to auditions and castings to compete for modelling assignments
sit for make-up and hair stylists
discuss the required poses and movements, or the part to be played
model clothes, make-up, jewellery or other products in fashion shows or for magazines or television
learn scripts and dialogue for television auditions.
Skills and knowledge
Models need to have:
knowledge of body posture, movement and facial expressions
knowledge of make-up, hairstyles and fashion
performance skills.
Working conditions
Models:
usually work regular hours, but may work on weekend and evening photoshoots
work in photographic and television studios, fashion shops, on catwalks and at various outdoor locations
may travel locally, nationally or internationally for photo shoots.
What's the job really like?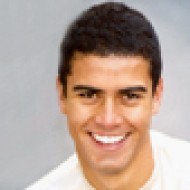 Do you have to be good-looking to be a model?
"Anyone can be a model – you can be an old man or a young guy. But you have to be a bit of an actor."
What do you enjoy about the work?
"You get to do a lot of different things – I went to a shoot at a big waterfall in Milford, and we landed by helicopter. It was very beautiful. I think the view was the best I saw in my life."
What's been your most unusual modelling experience?
"I did a job for television where I was upside-down for six hours. I was being a skier and coming down the mountain in a cocoon. They used just my face and they used another guy to go down the mountain. I was always safe and well looked after but far from comfortable!"
What's hot
Going to beautiful places for photo shoots.
Working with good people and having fun on shoots.
Having lots of interesting experiences.
What's not
There is not enough modelling work to live off.
Long, but unpredictable hours, which make it hard to juggle other part-time work.
Days where you are standing round all day waiting for the weather to improve.
Entry requirements
There are no specific entry requirements to become a model. Modelling agencies run training photo shoots for models before their first job. 
Secondary education
There are no specific secondary education requirements to become a model. However, subjects such as physical education, drama and music are useful.
Personal requirements
Models need to be:
confident
reliable and punctual
patient
good listeners
adaptable
professional
able to accept criticism.
Useful experience
Useful experience for models includes:
dance and drama experience
work with make-up and hairstyling
any work involving sales, promotions or contact with people.
Physical requirements
Models need to have:
a tidy appearance
a reasonable standard of fitness and health, including good skin.
Check out related courses
What are the chances of getting a job?
High competition for modelling jobs
Modelling is a very competitive industry and it is difficult to gain full-time work in the role. Most models also work second jobs to supplement their income. 
To get into modelling you need more than good looks 
As well as having the looks, you can increase your chances of getting signed on with an agency by:
supplying 'natural' (without makeup), good quality digital shots of yourself so agencies can determine your potential
making contact with a range of agencies, as each agency may be searching for a different look   
having confidence, a professional approach and the ability to build rapport with people 
demonstrating a passion and drive to succeed in the industry.  
Models work for a range of businesses
Businesses that require models include:
clothing retailers and designers 
cosmetic and personal care producers
advertising agencies
magazines
production companies
photographers
stylists
Most models are self-employed and do freelance work. Most agencies will require models to be on an exclusive contract.
Sources
Clyne Model Management, Careers New Zealand interview, March 2017.
Hotham, K, model agent, 62 Models, Careers New Zealand interview, March 2017.
Ministry of Business, Innovation and Employment, '2006-2014 Occupation Data' (prepared for Careers New Zealand), 2015.
Monarch Models, Careers New Zealand interview, March 2017.
Progression and specialisations
Models may specialise in a particular type of modelling, such as runway modelling or commercial modelling.
Models may progress to owning their own modelling agencies.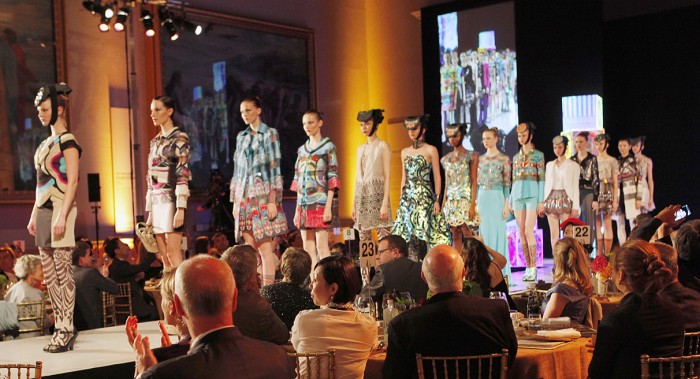 Last updated 12 June 2017