Office Manager
Kaiwhakahaere Tari
Office managers organise and supervise the activities of an office including administrative systems and office personnel.
Pay
Office managers usually earn
Source: Hays, 'The 2015 Hays Salary Guide', 2015.
Job opportunities
Chances of getting a job as an office manager are average for those looking to enter the role, but good for those with experience.
What you will do
Office managers may do some or all of the following:
supervise, evaluate and plan the work of other administrative staff
interview and train staff
manage facilities including vehicles and equipment
ensure the office meets health and safety requirements
schedule events and projects
liaise with administrative, technical and management staff, facilities contractors and building managers
provide secretarial services, such as note taking, for committees
maintain computer files, directories, databases and websites
prepare correspondence, financial and data reports and manage records.
Skills and knowledge
Office managers need to have:
knowledge of administration policies, systems and procedures
the ability to supervise and lead staff, including training and conflict management skills
an understanding of the purpose, background and policies of the organisation they are working for
computer skills, including word-processing skills and the ability to use relevant computer software
an understanding of health and safety in the workplace
an understanding of relevant legislation such as the Employment Relations Act.
Working conditions
Office managers:
usually work regular business hours, but may be required to work evenings and weekends to complete projects
usually work in offices
may travel to other branches and offices, or to attend conferences, meetings and training courses.
What's the job really like?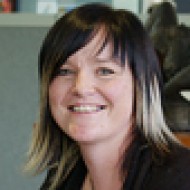 Tracey Morgan
Office Manager
A supportive role for an Oscar-winning team
As an office manager for film and television effects company Weta Workshop, Tracey Morgan is clear about where her responsibilities lie. "We really are here to support the creative technicians so that they can do the work that wins the Oscars."
As someone who enjoys painting, she was keen to work with other artistic people. "My training is in office administration, but I was completely attracted by the creative side of the workshop and I wanted to be in that environment. I get a buzz out of being around these people and seeing what they do."
Meeting celebrities not an everyday part of the job
While Tracey has met some celebrities, most of the time she is answering emails, working on an archiving project, or processing recruitment enquiries.
She has a very "open" job description, which sometimes involves helping to organise the finer details of events and exhibitions. This can range from shipping props and sculptures around the world to managing the Christmas rush of client and crew cards, gifts and functions. "Some days are very eclectic, and other days I'll just work on one thing and get it done."
Entry requirements
There are no specific requirements to become an office manager, but a tertiary qualification is increasingly required.
Qualifications in business administration, management or human resources are useful.
Secondary education
A tertiary entrance qualification is usually required to enter further training. NCEA Level 3 English, accounting and computer studies may be useful.
Personal requirements
Office managers need:
communication and listening skills
planning and organisational skills, including the ability to prioritise tasks
decision-making and problem-solving skills
to work well under pressure
to keep information confidential
to relate to people from a range of cultures.
Useful experience
Useful experience for office managers includes:
administrative work
telephone and computer work
management or supervisory experience
policy development experience
accountancy or payroll experience
experience with industrial negotiations
any other work interacting with staff and/or management.
Find out more about training
Association of Administrative Professionals NZ

enquiries@aapnz.org.nz - www.aapnz.org.nz
Check out related courses
What are the chances of getting a job?
Experienced office managers in demand
Chances of getting a job as an office manager are best for people who have a broad range of skills and experience, including: 
basic accounting
payroll administration
purchasing
supervising staff
office administration.
For those looking to get into the profession, it is best to gain experience working in general administration before applying for an office manager role.
Types of employers varied
Most organisations and industries employ administration staff, so opportunities exist in a range of areas with a variety of employers.
Office managers may work for small or large employers. In a smaller business the office manager may be the only person in an administration role, while in larger businesses they may be one of several and may oversee staff.
Sources
Hays, 'The 2015 Hays Salary Guide', 2015, (www.hays.net.nz).
Hays, 'Quarterly Report, April-June 2016 – Office Support', 2016, (www.hays.net.nz).
Ministry of Business, Innovation and Employment, '2006-2014 Occupation Data' (prepared for Careers New Zealand), 2015.
Walters, R, '2015 Secretarial & Business Support Hiring Intentions', accessed May 2016, (www.robertwalters.co.nz).
(This information is a guide only. Find out more about the sources of our job opportunities information)
Progression and specialisations
Office managers may move into related jobs that use similar skills, such as event manager, media producer, project manager and property manager.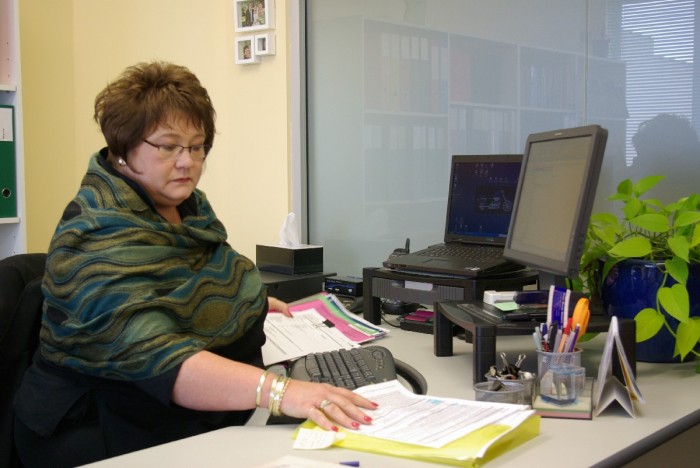 Last updated 27 February 2020