Personal Assistant
Kaiāwhina Whaiaro
Alternative titles for this job
Personal assistants provide administrative, secretarial, and general support to senior managers. They may also be responsible for budgets and financial planning.
Pay
Personal assistants usually earn
Executive assistants usually earn
Source: Hays Recruitment, 'The 2015 Hays Salary Guide', 2015.
Job opportunities
Chances of getting a job as a personal assistant are poor for those looking to enter the role, but good for those with experience.
Pay
Pay for personal assistants varies depending on their location, experience and level of responsibility.
Personal assistants usually earn between $48,000 and $65,000 a year.
Executive assistants who work with senior executives in large organisations usually earn $50,000 to $90,000. 
Sources: Hays Recruitment, 'The 2015 Hays Salary Guide', 2015.
(This information is a guide only. Find out more about the sources of our pay information)
What you will do
Personal assistants may do some or all of the following:
keep managers' diaries – including making their appointments and travel arrangements
take messages, answer queries and screen telephone calls and visitors
arrange meetings, conference calls, hui and conferences
take minutes and dictation
research, prepare and format emails, letters, reports, and other documents
prepare monthly reports, budgets, financial data and presentations
manage projects and/or junior staff.
Skills and knowledge
Personal assistants need to have:
knowledge of their organisations and what other staff do
good writing skills, including report writing skills
knowledge of financial reporting and budgeting
the ability to keep up to date with changes in office technology
research skills
staff and project management skills.
Working conditions
Personal assistants:
usually work regular office hours, but may sometimes work longer hours, or evenings and weekends, or work part time
work in offices 
may work in stressful conditions if they support managers who are in high-pressure jobs
may occasionally travel locally, or overseas, to attend meetings or conferences.
What's the job really like?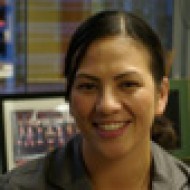 Sandra Edmonds
Chief Judge's PA, Maori Land Court
"The best thing about working in the Chief Judge's Chambers, for me, is working with judiciary, working closely with those very intelligent people. I love being around them."
Discretion and being trustworthy are essential
"In this job you need to know how to build relationships with other people. You have to be very tactful – and diplomatic too. You have to be organised and able to manage another person's diary and their time. And be able to communicate with that person at all times. You build that relationship with them, so they can trust you and rely on you, so it's very important that you are a trustworthy person.
"We have a lot of secure documents that I need to keep confidential. Every time I'm away from my desk I actually lock up all my documents regarding anything to do with the Chief Judge."
People make the job
"I get to organise events, I get to have input into what happens within our unit, and they are a great bunch of people. I love my job!"
Entry requirements
There are no specific requirements for becoming a personal assistant.
However, many workplaces provide training for personal assistants on topics such as staff management, working with financial data, or software packages.
Personal assistants may also:
attend relevant courses at polytechnics or business management companies
become members of the Association of Administrative Professionals NZ Inc (AAPNZ), which offers professional development opportunities.
Secondary education
There are no specific secondary requirements. However, the following subjects may be useful:
English
maths
computing
business studies.
Personal requirements
Personal assistants need to be:
accurate
diplomatic and discreet, with good judgement
able to show initiative and work well under pressure
able to relate to people from a range of cultures and at all levels of management
good at planning, organisation and time management
skilled in decision-making and problem-solving.
Useful experience
Useful experience for personal assistants includes:
word processing and data-entry work
reception work
customer service work
administration work.
Find out more about training
Association of Administrative Professionals NZ

enquiries@aapnz.org.nz - www.aapnz.org.nz
Check out related courses
What are the chances of getting a job?
Experienced personal assistants in demand
Chances of getting a job as a personal assistant are best for people who have a broad range of skills, including experience supervising staff and office administration skills.
For those looking to get into the profession, it's best to gain experience working in general administration before applying for a personal assistant job.
Personal assistants work in range of industries
Most major industries employ personal assistants. The top five types of businesses that employ personal assistants are:
legal and accounting services 
school education 
government administration
marketing and business management services
real estate agents.
Sources
Hays Recruitment, 'The 2015 Hays Salary Guide', 2015, (www.hays.net.nz).
Hays, 'Quarterly Report, April-June 2016 – Office Support', 2016, (www.hays.net.nz).
Ministry of Business, Innovation and Employment, '2006-2014 Occupation Data' (prepared for Careers New Zealand), 2015.
(This information is a guide only. Find out more about the sources of our job opportunities information)
Progression and specialisations
Personal assistants may move into roles in event planning, human resources, marketing, project management or public relations.
They may also move into middle management, but usually need to gain more qualifications to do so.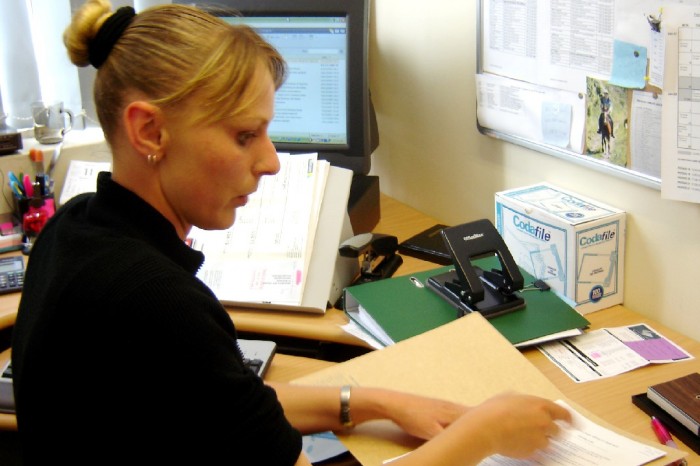 Last updated 9 August 2018