Personal Assistant
Kaiāwhina Whaiaro
Alternative titles for this job
Personal assistants provide administrative, clerical, secretarial and general support to managers and other professionals. They may also be responsible for financial planning, recruitment and staffing.
Pay
Personal assistants can earn
Source: Hays and PERSOLKELLY, 2023
Job opportunities
Chances of getting a job as a personal assistant are poor for those wanting to enter the role, but good for those with experience.
Pay
Pay for personal assistants varies depending on their location, experience, level of responsibility and the type of organisation they work for.
Legal secretaries usually earn between $55,000 and $85,000 a year.
Personal assistants and legal personal assistants usually earn between $60,000 and $90,000 a year.
Executive assistants who work with senior executives in large organisations can earn between $65,000 and $110,000 a year.
Source: Hays, 'Hays Salary Guide FY22/23', and PERSOLKELLY, '2023 - 2024 Salary Guide', 2023.
(This information is a guide only. Find out more about the sources of our pay information)
What you will do
Personal assistants may do some or all of the following:
keep managers' diaries, including making their appointments and travel arrangements
take messages, answer queries and screen telephone calls and visitors
arrange meetings, conference calls, hui and conferences
take minutes and dictation
research, prepare and format emails, letters, reports and other documents
prepare monthly reports, budgets, financial data and presentations
manage projects or junior staff.
Skills and knowledge
Personal assistants need to have:
knowledge of their organisation and what other staff do
good writing skills, including report writing skills
knowledge of financial reporting and budgeting
the ability to keep up to date with changes in office technology
staff and project management skills
research skills.
Working conditions
Personal assistants:
usually work regular office hours, but may sometimes work longer hours, or evenings and weekends, or work part time
work in offices 
may work in stressful conditions if they support managers who are in high-pressure jobs
may occasionally travel locally, or overseas, to attend meetings or conferences.
What's the job really like?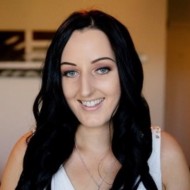 Hannah Gibbons
Personal Assistant
What's your day like?
"I start before my manager does – I like to have a good head start because my job is to make his day go smoothly. I want to know what meetings he's got on, make sure his car is booked for when he needs it, and check his emails to see what's come in overnight.
"I like to keep my boss in the loop when it comes to people. This can be anything from someone winning an award, project success, team morale, individual morale, if someone has had a baby or someone is getting married – anything that can help him be informed and know more about the people in his teams."
What gives you a sense of achievement?
"When I hear thank you. It seems so simple, but it goes a long way. I also like hearing, 'I'll ask Hannah, she'll know'. It gives me a sense of pride because it shows that people trust me and that I am able to assist them."
Entry requirements
There are no specific requirements to become a personal assistant. However, a business administration qualification, such as a certificate or diploma, may be useful.
Personal assistants can complete a New Zealand Certificate in Business (Administration and Technology) (Levels 3 and 4) or a New Zealand Diploma in Business (Administration and Technology) (Level 5) while working. 
Ignite Colleges oversees workplace assessments.
Personal assistants may also become members of the Association of Administrative Professionals New Zealand (AAPNZ), which offers professional development opportunities.
Secondary education
There are no specific secondary education requirements to become a personal assistant. However, accounting, business studies, digital technologies, maths and English are useful.
Personal requirements
Personal assistants need to be:
good at planning, organisation and time management
able to relate to people from a range of cultures and at all levels of management
friendly and helpful
accurate, and have an eye for detail
diplomatic and discreet, with good judgement
skilled in decision making and problem solving
able to show initiative and work well under pressure.
You want to make sure you're a people person and you're happy to go the extra mile.

---

Hannah Gibbons

Personal Assistant
Useful experience
Useful experience for personal assistants includes:
word processing and data entry work
reception work
customer service work
administration work.
Find out more about training
Association of Administrative Professionals New Zealand

Ignite Colleges

0800 200 345 - info@ignitecolleges.ac.nz - https://ignitecolleges.ac.nz
Check out related courses
What are the chances of getting a job?
Multi-skilled personal assistants in demand
Your chances of securing a job are best if you can combine personal assistant skills with other administration skills such as managing staff or managing an office, and payroll or accounts work.
This is because many organisations combine two administration jobs into one to save costs or deal with tight budgets.
According to the Census, 10,086 personal assistants worked in New Zealand in 2018.
Strong competition for personal assistant jobs
Competition for personal assistant jobs can be high, making it harder for people without experience to secure jobs. It's useful to gain experience working in general administration roles before applying for a personal assistant job.
Work experience in a law firm is useful to become a legal secretary, as is experience in a medical centre or hospital to become a medical secretary.
Types of employers varied
Most major industries employ personal assistants. The top four types of businesses that employ personal assistants are:
legal and accounting services
school education
government administration
marketing and business management services.
Sources
Honeychurch, M, business director, Hays, careers.govt.nz interview, September 2018.
McCessar, A, president, Association of Administrative Professionals New Zealand, careers.govt.nz interview, September 2018.
Ministry of Business, Innovation and Employment, 'Occupation Outlook – Personal/Executive Assistants', accessed October 2018, (occupationoutlook.mbie.govt.nz).
Stats NZ, '2018 Census Data', 2019.
(This information is a guide only. Find out more about the sources of our job opportunities information)
Progression and specialisations
Personal assistants may move into roles in event planning, human resources, marketing, project management or public relations.
Personal assistants may also move into middle management, but usually need to gain more qualifications to do so.
With further training, legal secretaries may progress to become legal executives.
Personal assistants may work in specialised roles such as:
Legal Secretary

Legal secretaries do administrative work in law firms or courthouses. They may do conveyance work or prepare legal documents such as wills or trusts.

Medical Secretary

Medical secretaries work in medical centres or hospitals. They need to know medical terms to prepare medical reports or use medical databases.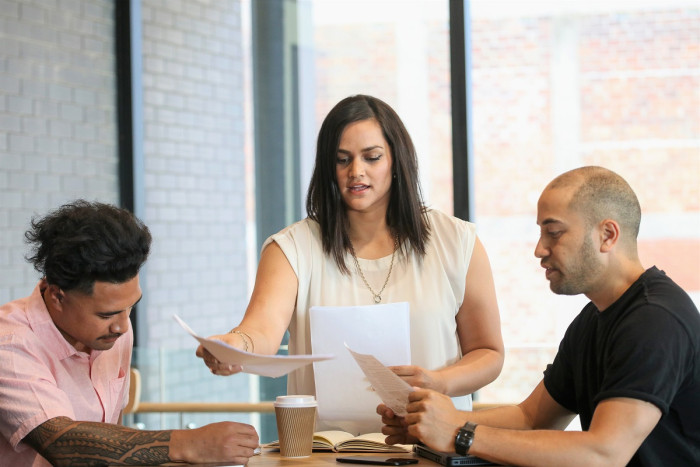 Last updated 27 November 2023