Electronics Engineer
Mataaro Tāhiko
This job is sometimes referred to by alternative titles
Electronics engineers study, design and oversee production of electronic equipment such as radios, televisions, computers, washing machines and telecommunication systems. They may also service equipment.
Pay
Newly qualified electronics engineers usually earn
Experienced electronics engineers usually earn
Job opportunities
Job opportunities for electronics engineers are good due to a shortage of workers.
Pay
Pay for electronics engineers varies depending on their role and experience.
Newly qualified electronics engineers are likely to earn between $50,000 and $60,000 a year.
Experienced electronics engineers may earn between $80,000 and $110,000.
Senior specialised electronics engineers with additional responsibilities can earn more than $120,000.
 According to the Institute of Professional Engineers New Zealand (IPENZ), the average wage for electronics engineers in 2013 was about $95,000 a year.
What you will do
Electronics engineers:
research, design and supervise production of electronic circuits, components, equipment and computer programs
investigate and test new electronics components and equipment
present reports and proposals to clients or colleagues
modify and service electronic equipment.
Skills and knowledge
Electronics engineers need to have:
knowledge of physics, mechanics, electronics, maths and computers
knowledge of new methods and technology in the electronics industry
knowledge of software design and development
design skills
skill in interpreting drawings.
Working conditions
Electronics engineers:
usually work regular business hours, but may be required to work long hours, evenings and weekends to meet deadlines
work in offices, workshops, and factories
may travel to worksites to do installation and servicing work.
What's the job really like?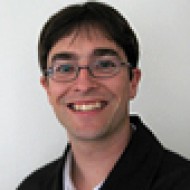 Terry Southern - Electronics Engineer/Company Director
Why study electronics engineering?
"Electronics is everywhere. You're always thinking about how you can improve something – how you can design to make it smaller, better, faster, stronger. You can also use your skill to help around the household – you've always got toasters, computers and other devices that need fixing!
"I really like using embedded electronics to solve problems – I'm a real problem solver, and have been for as long as I can remember."
What are some of your highlights so far?
"Developing high-tech scientific instrumentation for nuclear magnetic resonance machines. As electronics progresses, things get smaller and cheaper. The machine that we've helped develop is able to outperform existing machines that cost more than 20 times as much.
"We've also developed a Flight Sound USB adapter. It allows pilots to connect their aviation headsets to their computer. So if pilots want to use their headsets with flight simulator applications, Skype, iTunes, or any other audio application, it can go through our interface electronics."
Entry requirements
To become an electronics engineer, you usually need a Bachelor of Engineering or a Bachelor of Technology. However, some employers may also accept a Diploma in Engineering or an equivalent diploma.
Secondary education
To enter tertiary training, a university entrance qualification (NCEA Level 3) is required. Useful subjects include maths with calculus, maths with statistics, technology and science subjects.
Personal requirements
Electronics engineers need to be:
motivated
creative and inquiring
patient and persistent
good written and oral communicators
able to work well as part of a team
able to work to deadlines.
You need to be focused and have a problem-solving bent. You also need to have an orientation with mathematics and physics, and an appreciation for the world of numbers, because there are a lot of numbers attached to the job.

Terry Southern - Electronics Engineer/Company Director
Useful experience
Useful experience for electronics engineers includes:
design work
work as an electronics technician
experience testing electronic equipment
work with computers
work experience in an electronics production environment.
Physical requirements
Electronics engineers must have good hand-eye co-ordination and good eyesight (with or without corrective lenses) as they deal with very small electronic components.
Registration
Once they have completed practical work experience (usually four to five years) and a practical competency assessment, electronics engineers may apply to the Institute of Professional Engineers to become a chartered professional engineer (CPEng).
Chartered engineers must be assessed at least once every five years to ensure they are competent, and have been undertaking professional development.
Find out more about training
Futureintech

(04) 473 2023 - enquiries@futureintech.org.nz - www.futureintech.org.nz/

Institution of Professional Engineers NZ (IPENZ)

(04) 473 9444 - ipenz@ipenz.org.nz - www.ipenz.org.nz/ipenz
Check out related courses
What are the chances of getting a job?
While demand for their services has remained high, the Ministry of Business, Innovation and Employment estimates the number of electronics engineers fell between 2010 and 2012.
Because of high demand and falling numbers of people in the role, the job electronics engineer appears on Immigration New Zealand's long-term skill shortage list, which means the Government is actively encouraging skilled electronics engineers from overseas to work in New Zealand.
More demand for electronics engineers in telecommunications, especially in Christchurch
Investment in telecommunications infrastructure is creating opportunities for electronics engineers. Both the Government and telecommunications companies are investing more in developing broadband Internet and mobile phone networks. Electronics engineers who specialise in telecommunications are needed to help develop and build these networks.
Because of particularly high demand in Christchurch, telecommunications engineers, including those with a Bachelor of Engineering with Honours (electronics) and experience in telecommunications, have been added to Immigration New Zealand's Canterbury Skill Shortage List. This list highlights occupations in shortage that are needed during the rebuild of Canterbury following the 2010 and 2011 earthquakes.
Good demand for electronics engineers to design new products
New Zealand's electronics industry is small with most companies designing and manufacturing niche electronic products for export, and employ only a few staff. Despite this, electronics engineers continue to be needed to research and design new electronic products.
Types of employers
Electronics engineers generally work for electronics design and/or manufacturing companies. They can also work as engineers or service technicians for large companies that rely on specialist electronic equipment.
Electronics engineers who specialise in telecommunications may also work for telecommunications companies.
Sources
Immigration New Zealand, 'Long-term Skill Shortage List', accessed March 2014, (www.immigration.govt.nz).
Ministry of Business, Innovation and Employment, '2003-2012 Occupation Data' (prepared for Careers New Zealand), 2012.
Last updated 9 June 2017