Forklift Operator
Kaitaraiwa Waka Uta
Alternative titles for this job
Forklift operators operate vehicles that have a lifting platform for shifting and stacking heavy articles such as pallets, bales, crates, containers or cartons.
Pay
Forklift operators usually earn
Source: Hays Recruitment and Trade Me Jobs, 2018.
Job opportunities
Chances of getting a job as a forklift operator are good due to steady demand.
Pay
Pay for forklift operators depends on the industry they work in and their level of experience. However, they usually earn between minimum wage and $24 an hour.
Source: Hays Recruitment and Trade Me Jobs, 2018.
(This information is a guide only. Find out more about the sources of our pay information)
What you will do
Forklift operators may do some or all of the following:
maintain forklifts
operate forklifts in warehouses, construction sites and wharves
ensure forklift loads are stable and safe
fill in paperwork, such as delivery forms, and electronically record the movement of goods.
Skills and knowledge
Forklift operators need to have:
good driving skills
thorough understanding of the operation and limitations of a forklift
ability to judge distances, weights and volumes
knowledge of the code of practice for forklift operators, including health and safety regulations
knowledge of the fuel requirements of different forklifts including diesel, LPG, CNG (compressed natural gas) and battery-operated models.
Working conditions
Forklift operators:
usually work regular business hours, but may work evenings and weekends as some warehouses are 24-hour operations
may be required to work extra hours during busy periods
work in warehouses, factories, coldstores, timber yards and shipping terminals
work in most weather conditions.
What's the job really like?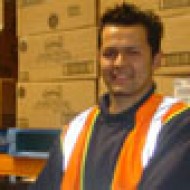 Mark Harris
Forklift Operator
About 15,000 pallets (wooden platforms) of stock are in the warehouse where Mark Harris works as a forklift operator. "Each pallet of goods costs anywhere from $2,000 to $6,000, so if you drop one, it's potentially quite costly. Luckily I haven't done that."
How do forklifts handle?
Mark says the key to doing a good job is not speed, but safety. "It's not like driving a car. The machines have different turning points and balance points, and you have to learn what they can handle. It's all about momentum and balance."
Staying alert key to a safe workplace
"The stock you're shifting may be sitting on the hoists' forks properly, but if you whip around a corner too fast with a full load, it might just slip off. You have to stay alert; there are a lot of tight corners in warehouses and more importantly, a lot of staff walking around. You have to keep an eye out for them at all times."
What do you like about the job?
"I love driving and I like to keep pushing for higher standards of work every day. Meeting this challenge helps to keep things interesting."
Entry requirements
To become a forklift operator you need a Forklift Operator Certificate. The certificate shows that you have been trained according to the Ministry of Business, Innovation and Employment's code of practice.
To operate a heavy forklift, you need to have a Class 2 driver's licence.
To operate a forklift on a road or in a public space, you must have a Class 1 driver's licence with a forklift (F) endorsement.
Secondary education
There are no specific secondary education requirements to become a forklift operator, but employers usually prefer you to have NCEA Level 1 with maths and English.
Personal requirements
Forklift operators need to be:
accurate
co-ordinated
careful and alert
practical
able to follow instructions.
Most of the time you're using one hand to move the forks up and down and tilt them, the other hand is on the steering wheel and you're watching how it is going. So good hand-eye co-ordination is really important.

---

Deb Carson

Forklift Operator
Useful experience
Useful experience for forklift operators includes:
warehouse and coldstore work
stevedoring
work as a loader-driver
any driving work.
Experience driving heavy vehicles or any work in manufacturing, or transport and logistics is also helpful.
Physical requirements
Forklift operators need to have good hand-eye co-ordination and reflexes, as well as good eyesight (with or without corrective lenses). They also need a good level of strength, as they may need to lift heavy products (up to 20 kilograms).
Find out more about training
Competenz (ITO)

0800 526 1800 - info@competenz.org.nz - www.competenz.org.nz
Check out related courses
What are the chances of getting a job?
Demand for forklift operators is steady because:
high volumes of goods are being imported and exported, and forklift operators are needed to unload and move these goods
the transport and logistics industry – where many forklift operators are employed – is large
turnover among forklift operators is high, with many seeing the role as a temporary one.
About 4,300 people work as forklift operators in New Zealand.
Forklift operators work in a wide range of industries
Forklift operators may work for:
manufacturers
distributors
freight companies
port companies
forestry companies
horticulture companies
supermarkets.
Many companies own or lease a forklift but do not employ a full-time forklift operator. Instead, they employ staff in other positions who are qualified to use a forklift.
Sources
McCormick, M, recruitment consultant, Hays Recruitment, Careers Directorate – Tertiary Education Commission interview, January 2018.
Ministry of Business, Innovation and Employment, '2006-2014 Occupation Data' (prepared for Careers Directorate – Tertiary Education Commission), 2015.
(This information is a guide only. Find out more about the sources of our job opportunities information)
Progression and specialisations
Forklift operators may progress to:
work with heavier machinery such as 15-tonne forklifts or straddle carriers in ports
work as dispatch co-ordinators or inventory controllers within the company they work for
supervisory or management positions within the company they work for.
They may also set up their own businesses, or become forklift operator trainers.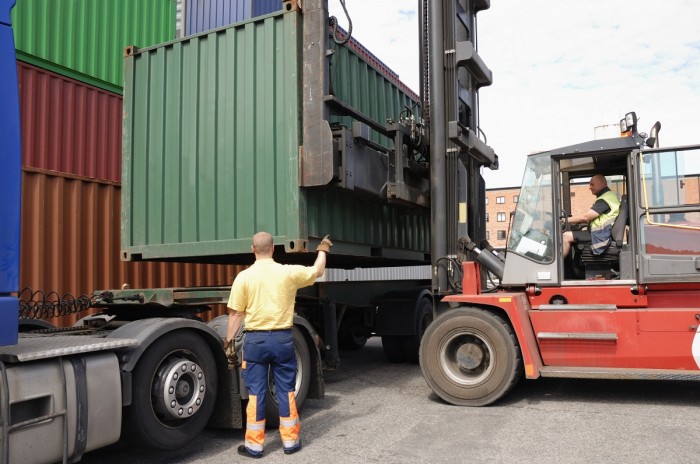 Last updated 4 April 2023