Employability skills are the heart of the future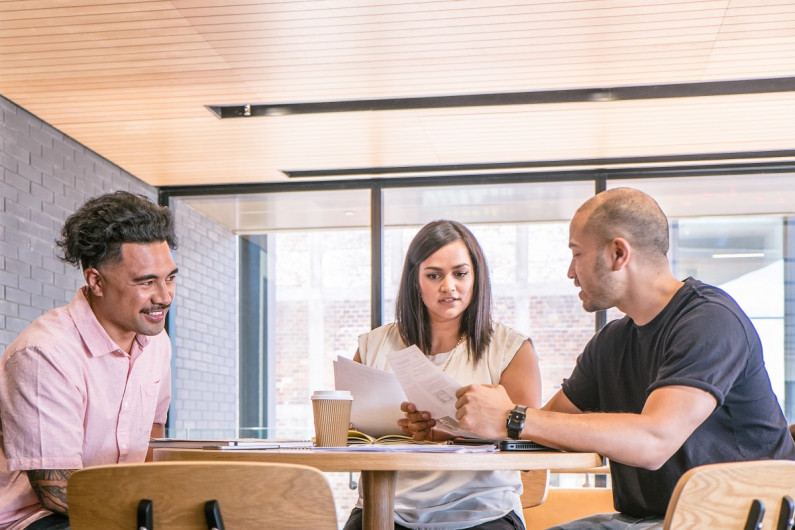 Continuing our future of work series – we showcase how employability skills, such as problem solving, are increasingly important in the new world of work.
What's on this page?
Employability skills can help you win the job
The world of work is changing and if you want to navigate it successfully you need to develop strong employability skills. Many jobs in the future world of work will require high levels of social and emotional intelligence, critical thinking and problem solving – otherwise known as employability skills. 
Employers will be looking for your technical capability, but your employability skills may be what get you the job.
Currently, the seven essential employability skills are:
positive attitude
communication
teamwork
self-management
willingness to learn
resilience
thinking skills.
However, Jan Owen, chief executive officer at the Foundation for Young Australians, believes the following skills are also going to become more sought after:
entrepreneurial skills
empathy
social responsibility
creativity
problem solving
presentation skills
digital literacy
financial literacy
bilingual skills and cross-cultural awareness.
These employability skills are gaining importance because as artificial intelligence (AI) performs more jobs, it'll be the interpersonal skills that can only be performed by humans that will become more sought after.
Technology can automate routine, rule-based kinds of tasks, but isn't expected to perform human functions such as:
showing empathy
making somebody feel understood
knowing how to define and solve complex, ambiguous problems.
Creativity and cross-cultural skills especially important
Creativity, solving problems collaboratively, and negotiation are all employability skills that will be crucial in future. They will allow you to be flexible enough to change as technology advances, and help you adapt to new ways of working with people.
In a world that is increasingly connected, you're also more likely to be working with people from other cultures and in teams, including virtual teams based around the world. Language skills and cross-cultural awareness will take on a whole new level of importance.
Developing your employability skills
You can develop employability skills throughout your life. You are adding to your repertoire of employability skills whenever you:
get work experience
do volunteer work
take part in activities that involve working with others, like playing sport or performing in a school play
participate in community activities such as environmental causes or fundraising.
Get more future of work articles
Our future of work article series explores the latest career research to show how technology will transform your career.
Sources
Advisory Council on Economic Growth, 'Learning Nation: Equipping Canada's Workforce with Skills for the Future', 1 December 2017, (www.budget.gc.ca).
Auckland Co-Design Lab, 'The Attitude Gap Challenge – A South Auckland Employment and Skills Challenge', accessed October 2018, (www.aucklandco-lab.nz).
Baker, S, 'The Global University Employability Ranking', 16 November 2017, (www.timeshighereducation.com).
Foundation for Young Australians, 'The New Work Order – Ensuring Young Australians have Skills and Experience for Jobs of the Future, not the Past', 2015, (www.fya.org.au).
Foundation for Young Australians, 'The New Work Smarts. Thriving in the New World Order', July 2017, (www.fya.org.au).