Kent Weir, agricultural pilot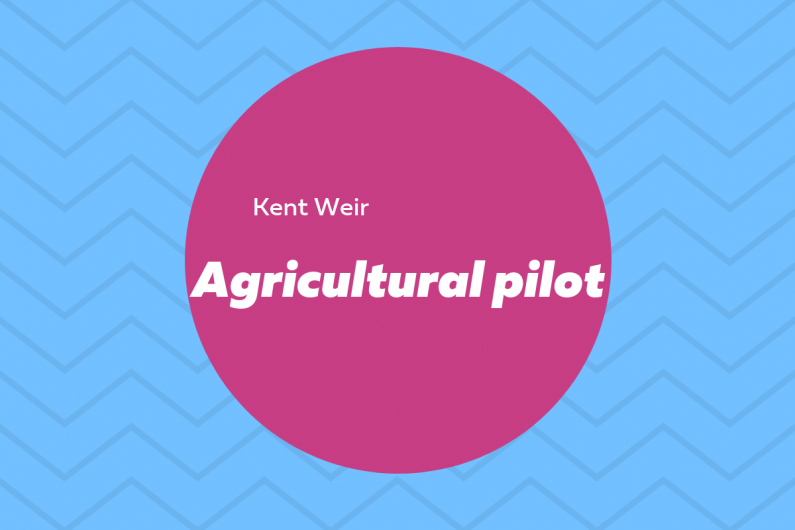 Kent Weir is an agricultural pilot in the country.
What's on this page?
Kent Weir, commercial agricultural pilot: video
Check out Kent Weir's life as an agricultural pilot (2:38 mins, video courtesy of Farmer's Weekly)
Farmer's Voice host: Hi, welcome to the Farmers Voice. Today we're in the King Country and we're having a talk to Kent Weir about his choice of becoming a commercial ag pilot.
[Music]
Kent Weir: It's a reasonably long journey. I did my private license when I was still at high school, milking cows and driving tractors, under that, and then I went and got a big student loan in Christchurch, it's where I got my commercial.
A fair bit of contracting in and amongst that and ended up getting a loader driver position with Super Air which is sort of the apprenticeship for the industry. I was quite fortunate through timing - I only ended up doing 18 months in the loader before doing the ag grading with Robert Durston in the Wairarapa.
The future for me is to consolidate and build some experience in varying aircraft types - I wouldn't mind doing some time in Australia spraying, and yeah, just build on some experience before deciding on my next move.
I think it's first thing in the morning - best time of the day without a doubt is first thing in the morning those first few loads of the day - the air's cold, the plane performs well, the pilot performs well, yeah, without a doubt.
This is a Pacific Aerospace Cresco, running at 750 horsepower, Pratt and Whitney turbine, and two tonne loading capacity. In the vicinity of two million dollars.
It's a pretty unique relationship between the pilot and the loader driver. We don't see each other a lot but we spend all of our working day together and often it's only the two of us - so it's pretty vital that you get on at the end of the day.
Every time I roll down the air strip my life's in his hands and trusting that he's given me the load I've asked for and everything's going well from that end so that's really important, and the relationships with the farmers are key to us they are our clients they are our
business and keeping them happy is the most important thing.
It's still a job you know I'm definitely not a believer in the saying that if you do something you love you never work a day in your life - it's still a job but but it's one that I enjoy. It does come with with long hours and a lot of other stuff outside of the cockpit above and beyond most other aviation jobs so you've got to be pretty passionate about it, yeah.
What does he do: Kent flies a small plane that sprays fertiliser over farms and orchards.
How did he become an agriculture pilot: Kent got his private pilot's licence while at secondary school. He went to Christchurch to get his commercial pilot's licence. After that he got a loader driver position with Super Air, which was like an apprenticeship into the agricultural flying industry. He did 18 months working on the plane loaders before doing his full flying training and becoming a commercial agricultural pilot.
What's the future: Building up more experience with different aircraft types, and doing some aerial spraying in Australia.
What he likes: First thing in the morning when the plane performs well.
What you need to know: Sometimes the hours are long, and you need good relationship-building skills to work with the farmers and loaders.
You've got to be pretty passionate about the job.

Kent Weir, agricultural pilot
Facts about agricultural pilots
Pay: $50K-150K per year
Chances of getting a job: Good
Length of training: 2-3 years
Qualifications: To become a commercial aeroplane pilot you need a New Zealand Diploma in Aviation or a Bachelor of Aviation, which includes a commercial pilot licence. You must be at least 18 years old, have a New Zealand private pilot licence, and pass medical, screening, personality and English language tests, plus complete a minimum of 200 hours flying time.