Driller
Kaipoka
This job is sometimes referred to by alternative titles
Drillers assemble, position, and operate drilling rigs and related equipment to extract ores, liquids, and gases from the earth.
Pay
New drillers usually earn
Experienced drillers and those working in the oil and gas industry usually earn
Job opportunities
Chances of getting a job as a driller are average due to a downturn in mining, and oil and gas exploration.
Pay
Pay for drillers varies depending on experience, seniority and the industry they work in.
Drillers usually start on between $50,000 and $70,000 a year.
Experienced drillers can earn between $70,000 and $100,000
Drillers working in the oil and gas industry earn between $70,000 and $150,000
Senior drillers, supervisors and self-employed drillers can earn more than those on salaries.
Sources: MITO and Petroleum Skills Association of New Zealand (PSANZ).
(This information is a guide only. Find out more about the figures and diagrams in our job information)
What you will do
Drillers may do some or all of the following:
dismantle, move, and reassemble drilling rigs and accessory machinery
oversee assembly of the drilling tools
operate drilling and hoisting equipment
operate pumps to expel air, water, and mud from holes being drilled
take samples of soil, ore, liquids, and gases
maintain, repair, lubricate and clean machinery
keep written records of drill depths
ensure the plant and its equipment are operating safely
Skills and knowledge
Drillers needs to have:
knowledge of well pressure systems, drilling fluids, and their characteristics
understanding of drilling methods and terms
mechanical skills
skill using and caring for equipment
knowledge of emergency procedures and worksite safety rules.
Working conditions
Drillers:
may work regular business hours but often work shifts, on rosters and may work overtime
work offshore on oil rigs and on land at mines, quarries and building sites
work in conditions that can be noisy, dirty, dusty, hazardous or confined
may have to spend time away from home.
What's the job really like?
Nick Moses - Assistant Driller
You're a trained builder – how did you end up in oil and gas?
"I wanted something with plenty of variety, and you go here, there and everywhere in the oil and gas industry, which is pretty good."
What skills do you need?
"It helps if you're a little bit mechanically minded, I guess. My experience as a builder has been good because I know how a lot of things work. Safety is a big thing in the oil and gas industry – you have to be safety-conscious."
What's been challenging about your training?
"It took a few years to end up as an assistant driller. I started out as an assistant cementing operator. Then, as well as on-the-job training, the company sent me to school to learn the maths side of it. Some of the equations and formulas are not easy, but everyone is good here helping to explain them."
What do you like about your job?
"It's a good lifestyle. You're always busy and never in the same place. It's a good family vibe in this industry – everyone helps out everyone else. There's heaps of good things about this job."
Entry requirements
There are no specific entry requirements to become a driller. However, you need to be at least 16 years old to operate drilling equipment and at least 18 years old to work on an oil and gas drilling site.
Some drilling roles require you to have a driver's licence.
Some employers prefer to hire people who have, or are willing to undertake, a New Zealand Certificate in Drilling through MITO.
Pre-employment courses are also available.
Secondary education
Secondary education to at least NCEA Level 1 is recommended.
Personal requirements
Drillers need to be:
safety-conscious, with good knowledge of correct lifting techniques
hard-working
able to concentrate for long periods
adaptable
observant, with an eye for detail
able to follow instructions
comfortable working at heights.
Useful experience
Useful experience for drillers includes:
labouring or other manual work
mechanical work
driving heavy vehicles
operating machinery.
Physical requirements
Drillers need to be fit, healthy and strong, with no back problems, because they must be able to lift or move large pieces of equipment. They should also have good hand-eye co-ordination and good eyesight (with or without corrective lenses).
Find out more about training
MITO

0800 88 21 21 - info@mito.org.nz - www.mito.org.nz

Petroleum Skills Association New Zealand (PSANZ)
Check out related courses
What are the chances of getting a job?
Limited demand for drillers
Demand for drillers is limited due to:
low prices for coal, gold, oil and gas
high costs of drilling.
This means it can be difficult for drilling trainees to find work placements, and has resulted in some drilling courses being postponed. 
However, some opportunities still arise because:
drillers are also employed in construction and well drilling
some drillers leave the role because it is physically demanding.
Drillers work for many types of employers
A wide range of businesses employ drillers, including:
oil, gas, and geothermal exploration companies
firms that drill water bores or wells
mining and quarrying companies.
Drillers may also be employed by construction firms, or specialist companies carrying out tasks such as earthquake monitoring activities.
Sources
Hartley, S, 'Patient Optimists Hunker Down', Otago Daily Times, September 2015, (www.odt.co.nz).
Ministry of Business, Innovation and Employment, '2006-2014 Occupation Data', (prepared for Careers New Zealand), 2015.
MITO, 'Investment Plan 2014', accessed October 2015, (www.mito.org.nz).
Petroleum Skills Association of New Zealand, 'Drilling', accessed October 2015, (www.petroleumskills.co.nz).
Western Institute of Technology at Taranaki website, accessed October 2015, (www.witt.ac.nz).
Progression and specialisations
Drillers may progress to work as supervisors or managers. Some may establish their own drilling businesses.
Drillers may specialise in the following areas:
Hydrocarbon Driller

Hydrcarbon drillers drill for oil or gas both on and offshore.

Non-Hydrocarbon Driller

Non-hydrocarbon drillers drill holes in the ground for reasons other than discovering oil and gas. They might drill into the ground to locate water for a well, or into large rocks so explosives can be used to break them up, or at a construction site to help prepare foundations.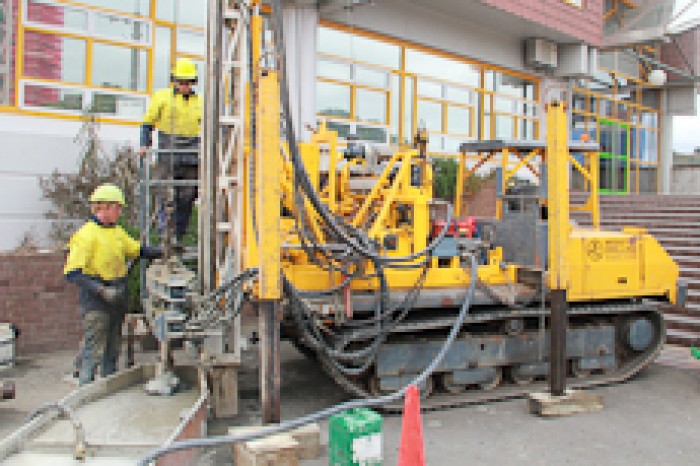 Last updated 12 June 2017