Mining Engineer
Mataaro Waro
Alternative titles for this job
Mining engineers plan, prepare, design and manage the development of opencast (above ground) or underground mines. 
Pay
Graduate mining engineers usually earn
Experienced mining engineers usually earn
Source: MITO and Minex, 2018.
Job opportunities
Chances of getting a job as a mining engineer are average due to stable worker numbers.
Pay
Pay for mining engineers varies depending on experience and where they work.
Graduate mining engineers usually earn between $70,000 and $75,000 a year.
Experienced mining engineers usually earn between $75,000 and $210,000.
Sources: MITO, 2018; Minex National Health and Safety Council, 2018.
(This information is a guide only. Find out more about the sources of our pay information)
What you will do
Mining engineers may do some or all of the following:
prepare designs, plans and schedules for mines and mining operations
research and develop new mining methods and technology
determine the equipment needed to develop a mine
consult with clients, professionals and government officials
oversee work at the mine site
ensure safety and environmental standards are met and maintained
carry out economic analysis on mineral deposits.
Skills and knowledge
Mining engineers need to have knowledge of:
mining methods and different mining processes
quarry or mine products
the practical aspects of operating a mine
new production methods and technology.
Working conditions
Mining engineers:
usually work between eight and 10 hours a day, and may also work weekends, evenings, and be on call
work in offices, laboratories and mine sites, often in isolated locations
may work in conditions that may be hazardous, noisy and dirty
may work in cramped or confined conditions in underground mines, or varied weather conditions in opencast mines
may travel or work overseas.
What's the job really like?
Louise Mowlem
Mining Engineer
What attracted you to mining?
"I always liked maths and science at school in Australia, so when I looked through the courses offered at university, the idea of studying mining appealed the most. I was tossing up between mining engineering and civil engineering, but with civil engineering it seemed to be more of an office job and would probably mean working in the city. With mining I can be on the site, see what's going on and get my hands dirty."
What's the appeal of working in New Zealand?
"The thing that appears to me about being a mining engineer in New Zealand is that you can work in the mines but not be too isolated."
Plans for the future?
"There's a lot of variety in what I get to do and also so many areas I can go into after mining. One day I'd really like to be a mine manager."
Entry requirements
To become a mining engineer you need to have a Bachelor of Engineering (Honours) or a Bachelor of Engineering Technology in one of the following majors:
civil engineering
environmental engineering
mechanical engineering
natural resource engineering.
Some mining companies employ geology graduates who then study to complete mining engineer qualifications.
Secondary education
NCEA Level 3 is required to enter tertiary training. Useful subjects include chemistry, construction and mechanical technologies, design and visual communication (graphics), geography, maths and physics.
Personal requirements
Mining engineers need to be skilled at:
project management, people management and leadership
writing clear proposals, reports and presentations
identifying, analysing and creatively solving problems
remaining calm in emergencies, and working under pressure
acting on their own initiative, and as part of a team
finance and budgeting.
Communication skills are very important, especially writing skills, because you need to write your plans in a way that everybody can understand.

---

Louise Mowlem

Mining Engineer
Useful experience
Useful experience for mining engineers includes:
mine and quarry work
engineering or surveying work
supervision or management experience
heavy vehicle and earthmoving experience
accounting and finance management experience
operating or repairing machinery.
Physical requirements
Mining engineers need to be reasonably fit as they may need to work underground and inspect heavy equipment.
Mining engineers may also be required to undergo regular drug and alcohol tests.
Registration
Employers often prefer to employ registered mining engineers.
Find out more about training
Engineering New Zealand

(04) 473 9444 - hello@engineeringnz.org.nz - www.engineeringnz.org
What are the chances of getting a job?
Increased opportunities for mining engineers likely
Opportunities for mining engineers are average due to stable worker numbers. Demand for mining engineers is likely to increase due to:
an expected price rise for coal and gold in 2018 leading to more mines being opened 
mining engineers leaving to find better paid work in Australia
an ageing workforce, so many mining engineers will retire soon.
According to the Census, 339 mining engineers worked in New Zealand in 2018.
Mining engineers work for coal and gold mining firms
Most mining engineers are employed by large coal or gold mining companies. Some mining engineers are self-employed and may work for smaller mining companies.
Sources
Collins, B, 'Everyone Wants to see any Job Opportunity', 23 November 2017, (www.radionz.co.nz).
MITO, 'Mining 2017', 2017, (www.mito.org.nz).
McDonald, L, 'Industries Fear Effects of new Government's Environmental Stance', 9 November 2017, (www.stuff.co.nz).
Parton, R, CEO, The Aggregate and Quarry Association of New Zealand, Careers Directorate – Tertiary Education Commission interview, March 2018.
Scanlon, L, 'Stockton Mine Workers to Keep Jobs', 28 June 2017, (www.odt.co.nz).
Scott, W, CEO, Minex National Health and Safety Council, Careers Directorate – Tertiary Education Commission interview, March 2018.
Sirinanda, K, 'The Boom in Mining Start-Ups', February 2018, (www.ausimmbulletin.com).
Stats NZ, '2018 Census Data', 2019.
Stats NZ, 'Primary Sector Weakens', 21 September 2017, (www.stats.govt.nz).
Stuff, 'New Zealand's Coal Exports are on the Decline', 2 October 2017, (www.stuff.co.nz).
World Bank, 'Commodity Prices Likely to Rise Further in 2018: World Bank', 26 October 2017, (www.worldbank.org).
Wotherspoon, M, 'Country Snapshot: New Zealand', December 2017, (www.ausimmbulletin.com).
(This information is a guide only. Find out more about the sources of our job opportunities information)
Progression and specialisations
Mining engineers may progress to become self-employed consultants or mine and quarry managers.
Mining engineers can specialise in a number of roles, including:
Academic and Research Mining Engineer

Academic and research mining engineers work in universities or research centres. They may specialise in fields such as rock engineering, mining economics, or geology project design.

Coal Mining Engineer

Coal mining engineers work in open pit or underground coal mines.

Consultant Mining Engineer

Mining engineers who work as consultants are involved in a wide variety of projects, mining methods and different technical areas. They use computer programs to model the mining process and design, and can work on open pit and underground mines.

Open Pit Mining Engineer

Open pit mining engineers work in surface mines that are open to the daylight, such as quarries. These mines may also be referred to as open-cut or opencast mines.

Underground Mining Engineer

Underground mining engineers work in deep mines that are usually located several hundred feet underground. The minerals in these mines are removed mechanically and transferred by shuttle car or conveyor to the surface.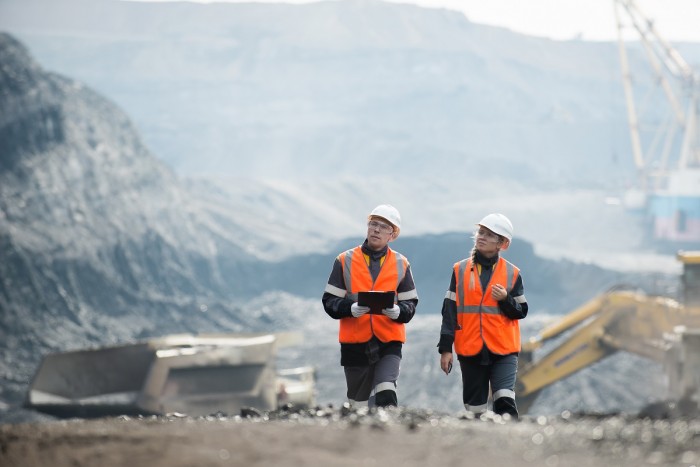 Last updated 7 November 2023