Rangatahi Futures
The Rangatahi Futures programme supports teachers to deliver culturally responsive career education to Māori learners.
About Rangatahi Futures
Rangatahi Futures is a youth career education programme that reflects the identity, language and culture of Māori learners, and supports them to explore key career understandings in culturally affirming ways.
The programme was successfully piloted in 11 South Island schools in 2014, and is now being rolled out nationally. Rangatahi Futures is relevant to any educational or community organisation that works with rangatahi Māori.
Year 10 programme
Ngā mahi a ngā tūpuna, Careers of our ancestors encourages rangatahi to:
reflect on the waka journeys of their ancestors
explore key career management competencies
complete their own career plan.
The modules use cultural examples to explore how interests, values and aptitude influence career choices.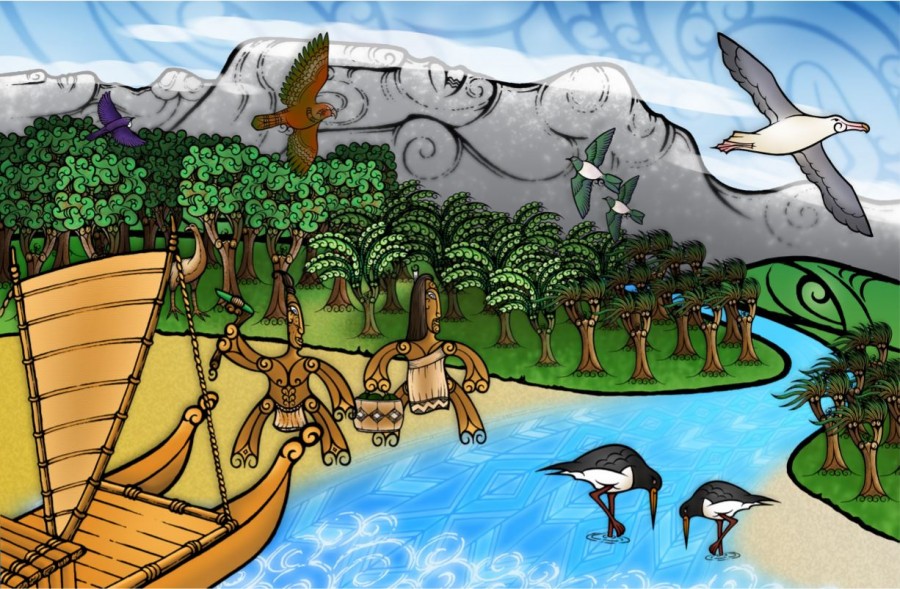 Year 11 programme
Te ao ōhanga Māori, Our place in the economy teaches students about:
Māori businesses of the past and today
how businesses are connected to the economy, their whānau, hapū, iwi and communities
career opportunities available in the emerging Māori economy. 
Rangatahi are encouraged to take action to forge their own careers in whatever field they choose so they are able to find their place in Aotearoa New Zealand's economy.
How does Rangatahi Futures work?
Our career consultants provide workshops and training on how to facilitate the Rangatahi Futures programme in your organisation.
Once you have received training, you will be provided with a password and link to the Rangatahi Futures resources in te reo Māori and English.
Resources in te reo Māori and English
All Rangatahi Futures resources are available in te reo Māori and English.
Find out more
You can find out more about the pilot programme in the Rangatahi Futures evaluation reports.
Contact us
If you would like to deliver the Rangatahi Futures programme in your organisation and require support or more information, please phone 0800 222 733 or email us.
Updated 28 Mar 2018