English – classroom activities
Ideas on how to relate English teaching to future careers and life beyond school.
What's on this page?
In English, students study, use, and enjoy language and literature.
Just about every job requires some English skills, whether it is good communication skills, writing skills, or good spelling.
By building career-related activities into your curriculum area you are helping your students to develop the understandings, skills and attributes that they need to make positive career decisions throughout their lives.
Activities for Year 7 upwards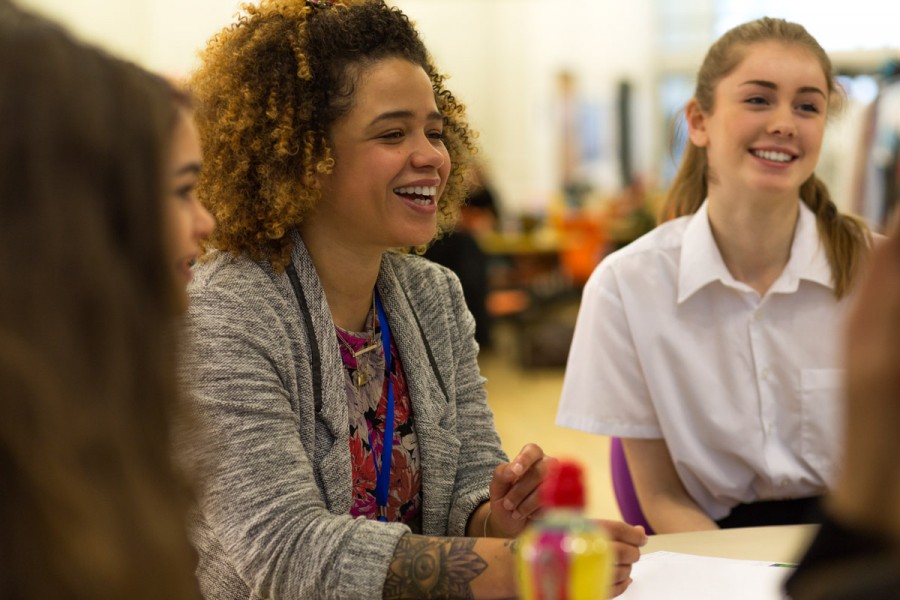 Display the Where to? posters in your subject area. You can download these below.
If your classroom is often used for teaching English, create a display area about training in English, and careers that use English skills.
Allow students time to write in their learning and career plans about the skills they are learning in their subject.
Explore with students the interactive tools on the Careers New Zealand website, including Where to?, Subject Matcher, Skill Matcher and Jobs by Interest.
Find more information about English-related industries on the Careers New Zealand website.
Discuss these questions – Who uses communication skills in their work? Who uses writing skills in their work?  
Start a physical or electronic file of stories of people using communication and writing skills in their job. They could be from local newspapers or magazines. Get other teachers in your department and students to look out for stories to add to the file.
Ask students to produce expressive or personal writing about career experiences such as work experience or workplace visits.
Create a photo slideshow about the career of someone you know, using this website as a source of information. Narrate the slideshow to your class.
Watch episodes from the Just the Job television series (available from your careers adviser) that showcase jobs using writing, communication and creativity skills.
Talk about what a cover letter is. Discuss the appropriate language for writing a letter to a potential employer, and use the templates and advice on this website to create a tailored letter.
Using the job interview tips on this website, discuss the appropriate communication style for a job interview. Get students to role play job interviews.
Activities for Year 11 upwards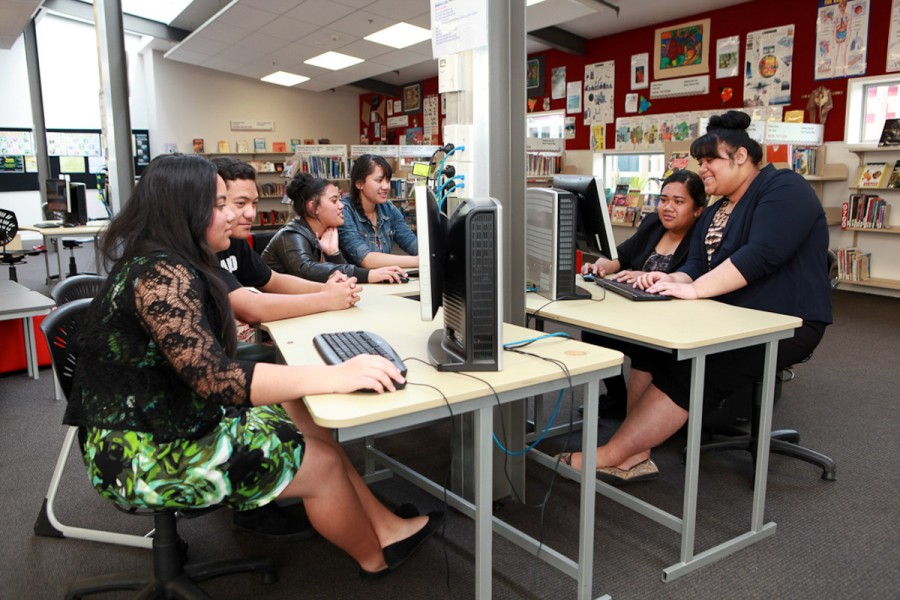 Invite someone who works in an English-related field to speak at prize-giving or school assemblies, and/or to present the awards for achievements in English. Ask them to talk about how their school learning helped them progress into their chosen field.
Provide time during the year for students to reflect on the skills they have learned in English by using personal journals, diaries, or creative workbooks.
Allow students time to visit tertiary liaison officers so they can ask questions about preferred courses.
Make available in your classroom tertiary prospectuses, or show students where similar resources can be found.
Learn more about tertiary study in English using this website.
Ask students to create and present a role play, video, audio tape, or PowerPoint display about working in an industry, as described in a story they have read or heard.
Debate the pros and cons of one career or course of study against another.
Undertake transactional writing such as developing a CV or cover letter. Use the CV Builder tool and cover letter templates on this website to help.
Homework ideas
Set homework that focuses on careers, for example:
Ask students to interview someone about their career path. This could be in the style of "A day in the life of...". Submit the best ones to your school magazine or Tearaway.
Get students to create a careers map or family tree with particular reflection on the life roles and/or career paths of older family members.
Out of school activities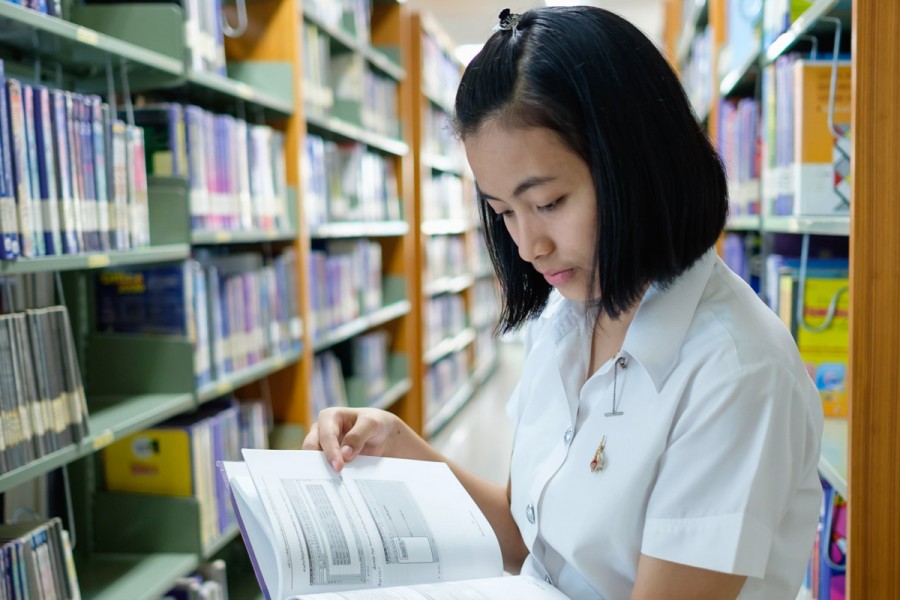 Visit a tertiary provider to meet tutors and students in English-related courses.
Encourage students to take part in creative or non-fiction writing events such as author readings, book launches or public library visits.
Encourage students to take part in Workchoice Days or work experience, or plan class visits to explore the kinds of places where people with specialist communication or creative writing skills work. During the visit, research career opportunities and pathways.
Consider visits to:
newspaper production houses
magazine publishers
website publishers
book publishers
community radio stations
media, television or film production companies or stations
advertising agencies
public relations or marketing departments or companies.
Planning questions
What occupations relate to my subject? Do I know anyone involved in these occupations who I could invite to visit students as part of my teaching programme?
Where are the gaps in my knowledge of careers that I could work on?
Does the school library subscribe to any publications that profile people in the field of English? What are these publications?
What research topics could my students cover that would help them explore English-related careers?
What unit standards could I cover using careers-related material?
How can I make sure that I am being inclusive of Māori and Pasifika world views?
Teacher reflection questions
Do I know what my students' career aspirations are?
Do I have an up-to-date understanding of the importance and use of the skills I teach in English in the workplace? If not, how could I brush up on that knowledge?
What combination of subjects are my students taking? What is their rationale for this? How can I better help my Year 10 students during subject choice time?
What do parents know about career pathways related to English? How could I help parents to improve their understanding of this?
Have I spoken to parents about any English projects I have seen their child excel in?
Linking career education to the English curriculum
Here are some of the objectives from the English curriculum that can be related to career education.
Level 6
Listening, reading and viewing
Integrate sources of information, processes, and strategies purposefully and confidently to identify, form, and express increasingly sophisticated ideas.
Show a developed understanding of how texts are shaped for different purposes and audiences.
Show a developed understanding of ideas within, across, and beyond texts.
Show a developed understanding of how language features are used for effect within and across texts.
Show a developed understanding of a range of structures.
Speaking, writing and presenting
Integrate sources of information, processes, and strategies purposefully and confidently to identify, form, and express increasingly sophisticated ideas.
Show a developed understanding of how to shape texts for different audiences and purposes.
Select and use a range of language features appropriately for a variety of effects.
Organise texts, using a range of appropriate, effective structures.
Careers New Zealand website links
Find out more about these English-related industries:
External website links
Studying English at university
Studying media studies at university
Careers in creative writing
Careers videos
Updated 8 Aug 2019