Where to? posters
A set of posters to help secondary students get ideas about career options based on the subjects they enjoy studying.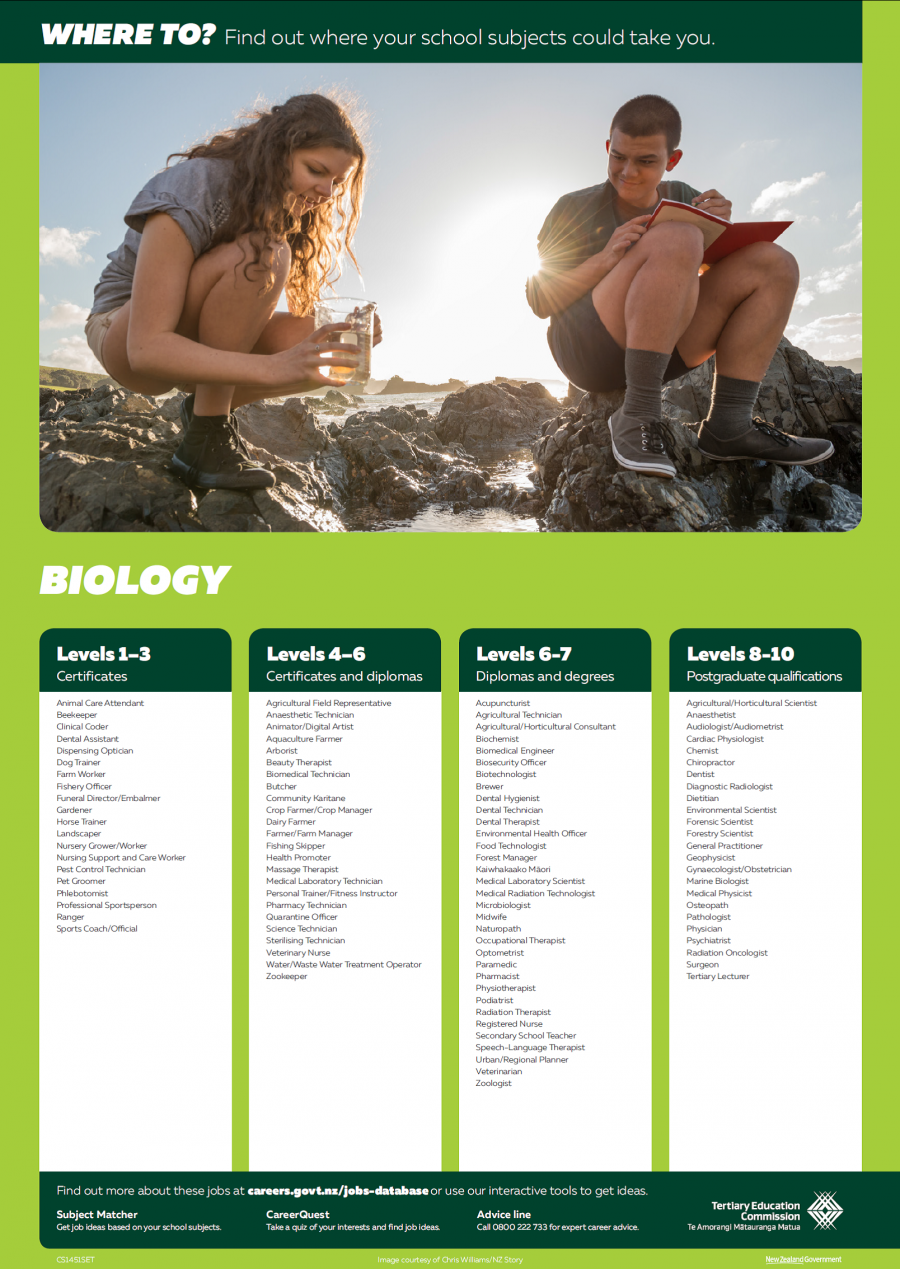 About the Where to? posters
The Where to? posters (18 in English and one in te reo Māori) are organised within New Zealand Curriculum learning areas, for example the arts, science and technology.
The posters show a range of career options, and across the complete set, group more than 400 jobs by the approximate level of qualification needed to do them.
For example, biology is a useful subject to take if you want to become an acupuncturist, which requires a Level 7 degree.
Downloadable copies
The 19 posters are grouped below by curriculum area and can be downloaded individually or as a complete set. They can be printed up to A3, or see below how to order a set of A2 posters for free.
Arts
English
Health and physical education
Learning languages
Mathematics and statistics
Science
Social sciences
Technology
Te reo Māori
Complete set
How to order
Order a complete set of A2 posters for free. 
Updated 28 Jun 2018