A day in the life of a drone pilot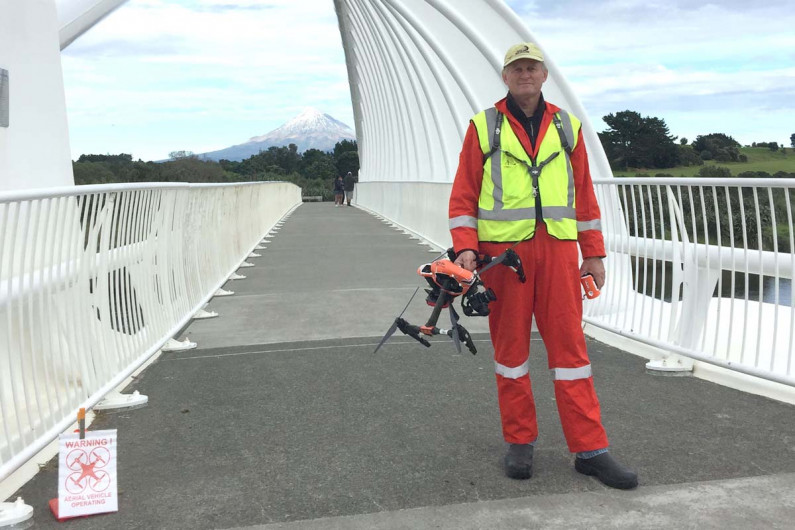 Drone pilot Bevin Lealand uses aerial mapping to survey farms.
What's on this page?
Licensed commercial drone pilot Bevin Lealand helps farmers check their land and the health of their plants. Bevin can show them which areas of crops are performing well using aerial photographic colour mapping.
On an aerial colour mapping photograph of a vegetable farm green areas show good growing areas and red areas show poor growing areas. This mapping process is known as the "normalised difference vegetation index" (NDVI) and is also used by the US federal space agency NASA.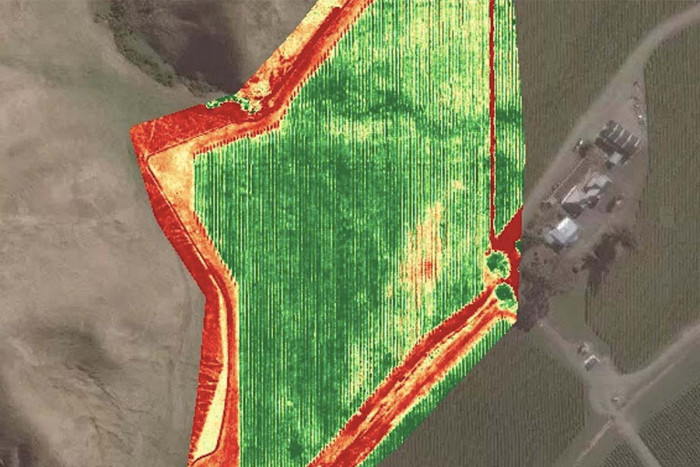 Bevin works in several other industries as well as horticulture. He says it's important for commercial drone pilots to work across industries, especially if they're starting out. He first started flying drones for energy companies and expanded his client base from there.
You absolutely have to be multi-skilled and spread your work far and wide.
Mapping farmland with a commercial drone
Before flying his drone, Bevin plans the flight path. He submits this plan to the Airshare New Zealand drone hub five days prior to flying and also notifies the civil aviation authority.
When Bevin arrives at the site, he makes sure the property owner knows he'll be working there.
Bevin has an assistant who helps him check the equipment. He says it's also important to have a clear safety procedure before flying the drone.
Bevin protects his drones from fall damage using parachutes. The parachutes also protect people, animals and buildings from being hit by falling drones.
Bevin's drones fly autonomously in a set zig-zag aerial path across farmland. This flight path ensures that each photograph overlays the next so they can eventually be fitted together into one large image map. Bevin watches the drone carefully and monitors the whole flight. He also checks the mapping data before leaving the site.
Finally, Bevin sends his data to DroneDeploy in San Francisco who create a final NDVI map. Bevin sends the map to his clients and discusses the results with them.
I love drone technology and photography. I'm passionate about aerial photography.
The challenges of drone flying
Bevin says there are a number of barriers and risks with drone flying. He can't fly a drone for much longer than six hours because of the high level of concentration required and the risks involved.
A windless, overcast day is the perfect day to fly. If the wind speed exceeds 50km the flight is called off immediately. Clouds and shadows can also make the job harder. If Bevin sees a cloud shadow where he's photographing, he usually lands his drone and waits for the cloud to move before continuing.
"Watch out for birds too. They'll end your career very quickly," Bevin says.
He explained that birds can fly into drones and ruin them.
"I was working at Marsden Point, flying over one of New Zealand's biggest oil refineries. There were seagulls everywhere. My knees were shaking so much I couldn't stand. I ended up kneeling on the ground from nerves."
Find out more
Sources
Airways New Zealand, '2018 Done Tracker Report', accessed September 2019, (www.airways.co.nz).
Airways New Zealand, '10,000 Drone Pilots Register to Fly in New Zealand Airspace', 13 September 2018, (www.scoop.co.nz).
CAA, 'Unmanned Aircraft – Drones', accessed September 2019, (www.caa.govt.nz).
Dukowitz, Z, 'Who's Working Where: Introducing Our In-Depth Guide to Jobs in the Drone Industry', 5 July 2018, (www.uavcoach.com).
Lealand, B, commercial drone pilot, Quadcam Drones Ltd, career.govt.nz interview, September 2019.