Help save the planet with a hi-tech career in the food and fibre sectors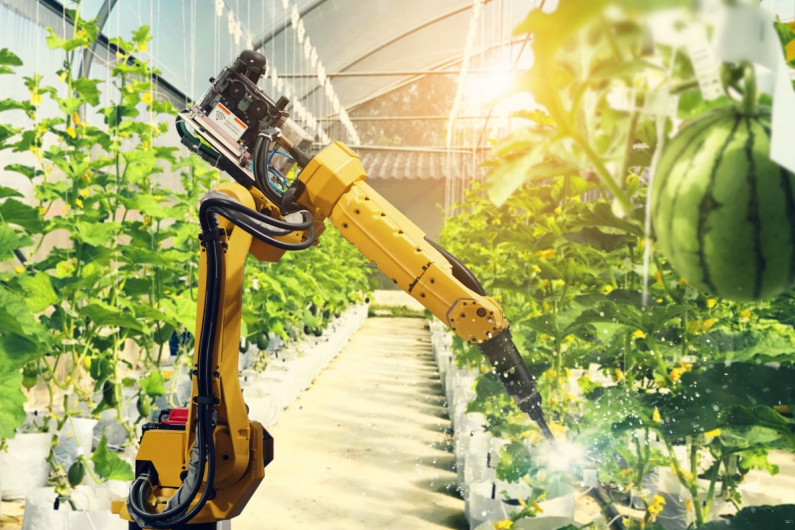 Study science and technology to help feed the world and protect the environment.
What's on this page?
Think our food and fibre sectors are all about low-skilled manual work? Think again.
The future food and fibre sectors won't look the same as they do now. Issues like climate change, biosecurity (protecting our plants and animals from disease and bugs), sustainable food and fibre production, increased demand for plant-based food and improved animal welfare will mean fast change for these sectors.
Research, development and the use of technology is how these challenges will be met. That means the food and fibre sectors need skilled workers such as researchers and consultants, and people skilled in digital and biological sciences, engineering and robotics.
Improve water and soil quality with technology
You can use robotics, artificial intelligence, engineering and mechanical skills to design systems to reduce the amount of water and fertilisers used on crops and pasture.
Your engineering skills can also protect our waterways. Engineer Craig Piggot has designed a GPS-enabled collar (global positioning system) for cows which can safely and gently guide them away from rivers and ponds, so they don't pollute them with their waste.
Your science skills can be used to make sure our soil is good quality. Keeping our soil clean and healthy is important for growing food for humans and crops that feed animals. 
Use science to produce more plant-based food
With new technology it is possible to grow more plant-based food from the comfort of a laboratory in the city. The world needs more plant-based food if we are to feed up to 10 billion people by 2050.
You can use your biology skills for cellular agriculture, where new plant products are created from cell cultures.
You can also improve plant growth with technology such as hyperspectral imaging, microchips and remote control robots to monitor for disease. We can grow a lot more food if plants are kept free of diseases and bugs.
Help cows and sheep to produce less greenhouse gas
The greenhouse gas methane produced by live cows and sheep and their waste products adds to global warming. New Zealand scientists are experimenting with special food, medicines and vaccines to reduce production of this gas.
Help find a solution to the methane gas problem by studying towards a science tertiary qualification such as a diploma or Bachelor's degree.
Hi-tech food and fibre careers are for everyone
Development of new technology to protect the environment is happening at a fast pace, but there are not enough Māori, Pacific people or women studying technology and science to help with this development.
With more people studying STEM (science, technology, engineering and maths) subjects, we'll be able to make changes to the food and fibre sectors that will benefit New Zealand's environment and economy.
Check out some of the exciting roles available:
Sources
Dalziel, P, Saunders C and J, 'The New Zealand Food and Fibre Sector: A Situational Analysis', December 2018, (www.mpi.govt.nz). 
Growing New Zealand website, accessed 14 August 2019, (www.growingnz.org.nz).
Hansford, Dave, 'Farming for our Future', March-April 2018, (www.nzgeo.com).
McCrone, John, 'Does NZ Win or Lose as World Agriculture Gets Remade for a Planet of 10B?', 27 April 2019, (www.stuff.co.nz).
Ministry for Primary Industries, 'Growing our Future', 27 June 2019, (www.mpi.govt.nz).
Our Land and Water website, 'Grow 2019: 5 Disruptive Technologies for Agriculture That Are Ready, Now', accessed 20 August 2019, (www.ourlandandwater.co.nz).
Scoop Media, 'Is Agritech Destined to Save New Zealand?' (media release), 29 August 2018, (www.scoop.co.nz).